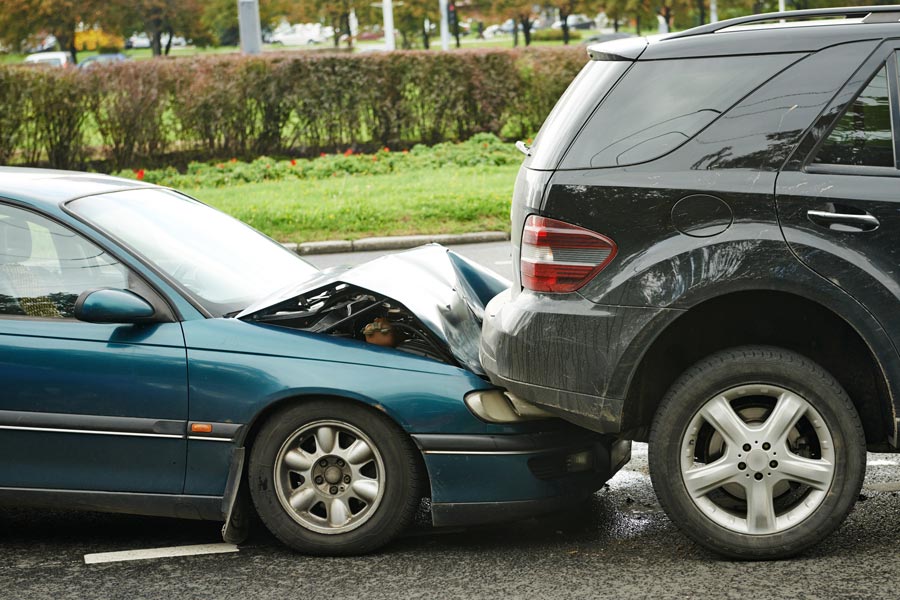 Private Equity Backed Collision Repair Transactions in 2014
FOCUS Investment Bankers Automotive Group conducts research on a number of automotive verticals including the collision repair sector. Based on a variety of research sources, FOCUS tracks many industry participants and estimates their revenues. With an industry of more than 34,000 shops, the most important group - the Big Four consolidators – includes: The Boyd Group (public), Caliber Collision, Service King and ABRA. A second tier of Large MSOs (Multi Shop Operators), greater than $20 million in annual sales consisted of 40 separate non-dealer entities at the beginning of 2014. A third tier of MSOs between $10 and $20 million in revenues was estimated to include more than 120 additional operators. Two other sectors of the industry followed by FOCUS include networks/franchisors and dealer MSOs.
Accelerating Acquisitions
The volume of transactions concluded by the Big Four consolidators in 2014 far exceeded any expectations we might have had even as late as NACE in July. Only the consolidators themselves knew the extent of their acquisition possibilities when the year started. When the dust settled, the total number of acquired and new shops for the Big 4 exceeded 374 - on a beginning base of 614 shops. Fifty percent growth in a single year!
Most Important Transactions
There were four extraordinarily important transactions during 2014 - Blackstone's acquisition of a majority interest in Service King, Service King's acquisition of Sterling, the acquisition of ABRA by Hellman& Friedman and the joint acquisition of Craftsman/Pohanka by Caliber.
ABRA's Recap
ABRA's acquisition by Hellman & Friedman in August of 2014 was significant for two reasons. First it confirmed the intentions of the largest private equity firms to broaden their investments in the collision repair space. Hellman & Friedman had contended seriously for other large acquisitions in the past. This year they pulled off a transaction that richly rewarded prior investors Platinum Equity and existing management.
Caliber buys Craftsman/Pohanka
The Caliber acquisition of Craftsman/Pohanka in the DC metro area was significant because it demonstrated the discipline in Caliber's "smile" strategy of acquiring platforms from the West Coast to the East Cost across the southern half of the US. Superbly managed, rapidly growing in one of the most attractive markets in the country, Craftsman/Pohanka was comprised of two separate organizations that combined their assets in the deal. With 25 shops, the acquisition of these two organizations gives Caliber a market-leading share in the metropolitan DC market with a plethora of DRPs ranging from State Farm to GEICO to Amica as well as a pole position in the dealer market with the 27 Pohanka auto dealerships in the region.
Service King buys Sterling
Service King's acquisition of Sterling was no surprise. Long rumoured, it finally closed in June of 2014. In a single transaction, Service King grew by 60%. With shops in 15 different states, the transaction created entry points into some of the most desirable markets in the US. Following the Sterling acquisition with two highly regarded California MSOs, Service King has now launched into a $4 billion market where the two most significant players previously had been Caliber and Cook's Collision.
Blackstone invests in Service King
An increasingly common phenomenon in the Private Equity industry is the purchase by one large Private Equity Group of all or a large portion of another PEG's investment in an attractive industry. Hellman & Friedman's buyout of Palladium's investment in a recap of ABRA was a good example. Blackstone's acquisition of an undisclosed but majority interest in Service King from Carlyle, was another emphatic endorsement of continuing investment in the collision repair industry. While Carlyle earned something like a 4x return on their acquisition of Service King in the summer of 2012, Blackstone may have similar return aspirations.
Other Private Equity Groups Investing in the Industry
Private Equity Groups have been investing in the industry for the past 20 years. Many of the original investors from Blue Capital to BBT to Capital Z and a dozen others sold out of their investments back in the early 2000's but those firms that stuck with the industry or invested later in the investing cycle have been well rewarded. Consider the success of Prudential in their ABRA investment which they sold in 2011 and the extraordinary returns earned by their successor, Palladium. The relentless increase in The Boyd Group's publicly traded unit values and ONCAPs acquisition of Caliber in 2008, further demonstrate the continued attractiveness of the sector continued.
In 2006 KDA, a Pasadena CA based family office, invested in Kadel's Collision of Portland, OR when it consisted of only 10 shops. Kadel's has now grown to 23 shops across OR, WA and ID and continues to expand with KDA's support. Champlain Capital of San Francisco and Boston invested in CARSTAR back in 2008.
Carousel Capital of Charlotte NC along with management recapitalized Joe Hudson's Collision Centers headquartered in Montgomery AL last fall.
New York based Harvest Partners invested in MAACO through its Driven Brands acquisition in 2011. Interestingly, they acquired Driven from the aforementioned Carousel Capital!
Numerous other Private Equity Groups continue to scour the industry looking for acquisition or investment opportunities. Private Equity investors are not yet finished with the industry.
Will Private Equity move on to greener pastures?
A frequent question arises about the patience of Private Equity investors in the industry. Many point to the failed investments by Private Equity of the late 90's and speculate that a similar cycle may repeat itself. There are a number of reasons why such an event is less likely this time.
The Private Equity Groups doing the investing today are substantially larger and more diversified than those of the 90's. The companies in which they are investing are also much larger, their managements and systems are far more experienced and sophisticated and the opportunities to expand are not just limited to acquisitions. While it appears the Big Four seem bent on acquiring every large MSO in sight, they are also aggressively identifying and developing lower cost brownfield and greenfield shops where investment returns are substantially greater than through acquisitions.
While the rate of growth may slow down in the coming years, penetration by the 50 largest MSOs including the Big Four today is less than 15% of the total industry revenue. With a goal of 40-50% penetration, there are many years of profitable growth ahead for well-capitalized entities, not just the Big Four.
Finally, as the complexity of vehicle repairs and the investments in equipment and training for shops continues to increase, the migration of repairs from smaller, less well capitalized shops to certified, trained and well-equipped MSO shops will undoubtedly continue to drive up their volumes. Even as collision avoidance and connected vehicle systems attenuate the frequency of collisions, the costs of repairs will have a reverse impact on total repair volumes.
From the Private Equity investors' perspective, they expect to see fewer cars to repair, more expensive repairs, increasingly repaired in large MSO and consolidator shops.  All this points to continued interest and investment by Private Equity Groups.
About Focus Investment Banking:
FOCUS Investment Banking is a leading mergers and acquisition investment banking firm in the Automotive Services Industry with special expertise in representing collision repair MSOs.
Originally published in Auto Body Repair Network, July 2014