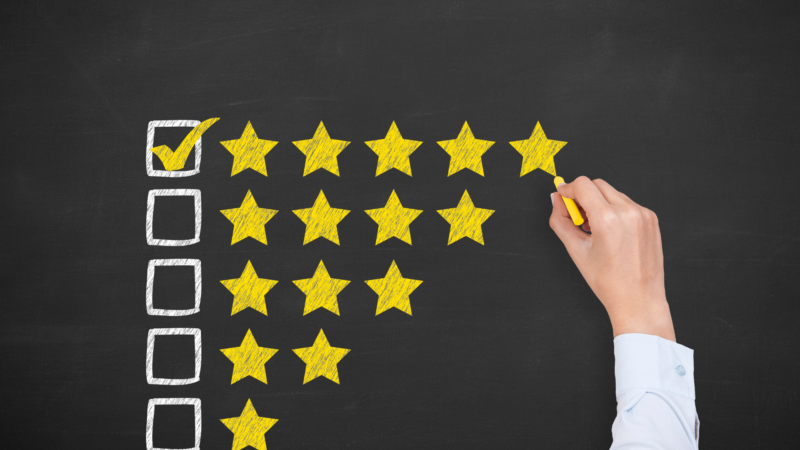 Pay, Perks, and Customer Service: How the Industry Needs to Change
Industry operators are going to have to treat their employees and their customers better if they hope to remain competitive. That was the message several hundred collision repair operators and suppliers heard loud and clear at the recent Southeastern Collision Conference in South Carolina.
The atmosphere at the gathering was energetic and collegial, with some of the industry's top speakers offering engaging sessions with small breakout groups and product demos. There was even a skills competition with a $1,000 cash prize!
Mike Anderson, former MSO body shop owner and founder of Collision Advice, (https://collisionadvice.com) addressed the audience regarding his take on the current conditions of the industry and what he is witnessing through his consulting practice:
172 of his clients have sold their collision businesses to consolidators in the last 18 months!
MSO employee turnover was 43% within the first year following an acquisition
You can compete against the large operators – just change the way you play the game
Grow your own team instead of stealing them from competitors
Mike spent lots of time talking about things that will HAVE TO CHANGE in the industry, specifically related to staffing (wages, career advancement, and retention). He also touched on how shops need to do a better job of educating and treating their customers and how consumers will continue to demand a more modern customer service experience.
To set the stage for the discussion about wages, Mike posted a help wanted ad for Dick's Drive-In which advertised:
Starting wages at $19 per hour

100% employer-paid medical insurance

$5,000 to $9,000 per year for tuition/childcare

401(k) with 50% employer match

Paid time off for volunteer service

Up to three weeks paid vacation

Promotion opportunities – ALL managers promoted from within
To drive the point home, Mike asked several members of the audience, "If I wanted to come and work for you with no experience and was willing to start as a detailer, what could you offer me?" Most shop owners shared starting salaries of $12 to 15 an hour, one week of paid vacation, and only partially-paid health insurance premiums. Clearly, not very competitive.
Next, Mike shared a story about his nephew going to work for Amazon after high school a few years ago. Today, this young man, in his early 20s, is making over $100K per year, has about $200K in Amazon stock, and loves his job.
The point is: The collision repair industry doesn't have a staffing problem—it has a pay problem. The job market has changed and to compete effectively against employers like Dick's and Amazon, the industry is going to have to change the way its employees are compensated.
Mike also offered some interesting thoughts on growing and retaining your employees. His suggestion was to grow your own employee base instead of hiring them away from competitors. A thriving organization should be able to offer career path options for those interested in advancing their roles. Retention bonuses, rather than hiring bonuses, should be used to reward long-term tenure.
One shop shared its plan of $500 per year of service, capping out at $10,000 per employee per year. Showing appreciation to employees through cash bonuses was discouraged because it was believed that the impact was quickly forgotten. Employees also felt more appreciated when the shop owners rewarded them by meeting their needs through other means, like offering personal services such as housekeeping, landscaping, or advanced training.
Mike also challenged the audience to do a better job of educating and understanding their customers. He asked us to step into the customer's mindset—tap into their feelings and emotions that occur immediately following an accident: fear, frustration, anger, anxiety, etc. Several members of the audience offered their shop's phone number for Mike to call, live, with all of us listening in. Of the three shops called, one never answered, one put us on hold for almost a minute before we hung up, and the third shop wanted us to call the insurance company first and then schedule an appointment. The takeaway here was that no one offered sympathy or checked to make sure everyone was OK after the accident. The conversation went straight to the insurer. No one talked about OEM certifications to encourage the customer to choose their shop to do business with based on their advanced training.
Another important discussion topic was on elevating the customer experience. Mike asked audience members to think about their own daily lives and their shopping preferences. Amazon has taken shopping to the next level, making it easy to purchase practically anything your heart desires and shipping it directly to your home. You never have to get off the couch or spend your valuable time off shopping. Prescriptions and groceries can be delivered to your home for free, on the day and time that is convenient for you.
Yet, in order for a customer to do business with a collision repair center, at one of the most frustrating times in their life, they have to take time off work and come to your facility on your terms. Did you know that almost 50% of accidents occur outside of normal business hours (i.e., Monday through Friday, 8:00 A.M. to 5:00 P.M.)? Do you have a way for these prospective customers to reach you outside of those hours? Do you offer online appointment scheduling or have the ability for them to upload pictures of the vehicle's damage prior to their visit? If not, you are likely missing out on a huge opportunity to win this business.
As we exited the conference, in the parking lot sat the 2010 Honda Fit that was made famous by the John Eagle lawsuit, in which a Dallas-area couple, the Seebachans, was awarded $42 million after shoddy repairs to their vehicle trapped them in a fiery crash. The car was there on loan from the Auto Body Association of Texas, which was represented by Burl Richards.
"Matthew Seebachan's burns were so severe that medical students at the University of Texas Southwestern Medical Center studied him 'because they had never seen a live cadaver'," said Todd Tracy, the attorney who represented the car's owners.
"Childbirth is an eight out of 10 on the pain scale, and that's with an epidural," Tracy said. "Matthew lives in 9 (on the pain scale) – 24 hours a day – and he will for the rest of his life. That's why the jury gave him $42 million."
Seeing the vehicle makes one realize how important your work is, the impact it has on families, and the financial health of your business.
This article was previously published on Collision Repair Magazine.