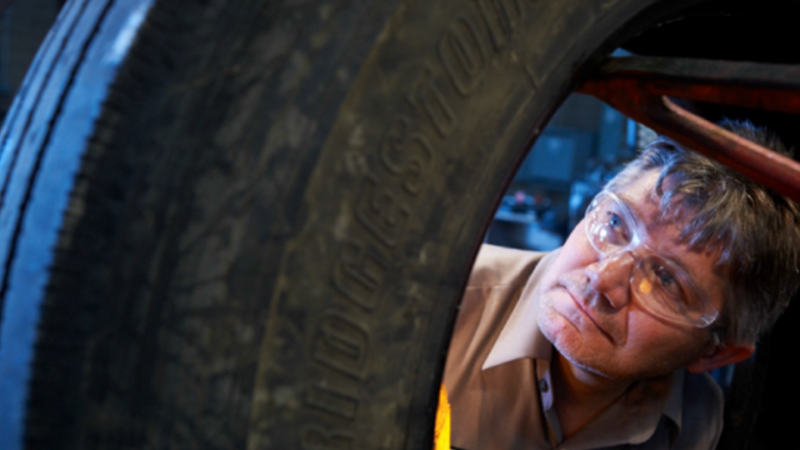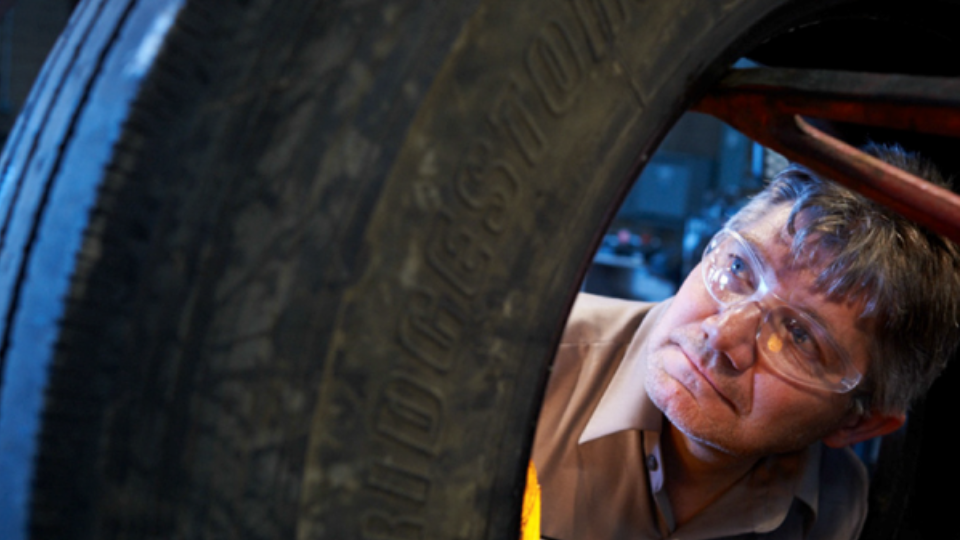 How the Founders of GCR Hit on a Winning Formula
The "GCR" in GCR Tires & Service did not always stand for "genuine, complete and reliable." GCR, which is owned by Bridgestone Americas Inc., was founded by three experienced tire industry operators who had all worked for the Firestone Tire & Rubber Co. in the 1960s.
The founders believed in two core concepts - one, that the store manager was the most important person in the organization, and two, that the way to attract and retain the best store managers was to share ownership with them.
While Les Schwab Tire Centers was experimenting with similar mechanisms out west in Oregon, concurrently in Texas, the GCR group built - in 25 years time - one of the most profitable and valuable retail and commercial tire businesses in the industry.
Bridgestone has sold dozens of GCR locations to independent commercial tire dealerships over the past several years. (The tire manufacturer has retained nine GCR stores.) The core principles that built the original GCR organization still resonate today.
To get the story on the early days of GCR, I tracked down Jim Gauntt, GCR's chief financial officer from the 1970s, and Ken Weaver, former president of U.S. and Canada commercial operations and chief financial officer of Bridgestone Americas, who worked at GCR beginning in 1984.
According to Gauntt, GCR started in 1945 when Balie L. Griffith left Firestone as a district manager and took over a store in Odessa, Texas, incorporating as the Balie Griffith Tire Company. By 1960, he wanted to retire, so he asked his son, Balie J. Griffith, to take over for him. Balie was the "G" of GCR.
Harold Crawford, a district manager with Firestone, was contacted by Balie about partnering to buy a tire dealership in Abilene, Texas. Balie would only buy the dealership if an experienced man like Harold would run it for him, so in 1963, the Balie Griffith Tire Co. ("G") put the Harold Crawford Tire Co. (the "C" in GCR) in business with a 51%-49% ownership split.
Operating this way, they opened and acquired two additional stores soon after.
Perry Rose was the southern division manager for Firestone, managing the Southeastern states and Texas. If an independent dealer wanted to buy any Firestone store or dealer, they contacted him. With Rose's blessing, Griffith and Crawford began acquiring Firestone company-owned and dealer locations in Odessa, Abilene, Midland, Brownwood and Sweetwater, Texas.
Rose was coming down to the grand openings so often that they got to know him well. In 1970, they enticed him to take over some stores in Austin, Texas. The 'R" in GCR was now in place.
Each of the three principals brought unique strengths to the combination, according to Weaver. Griffith was strong in real estate, Crawford was an excellent tire buyer and Perry Rose was a retail expert.
By the time the partners reached nine stores - each store separately incorporated - accounting had become a bit challenging. Rose recruited Jim Gauntt, an experienced operations manager from Firestone's Atlanta, Ga., office.
When Gauntt got to Austin in 1971, they bought out a tire dealer and a Firestone store in Beaumont, Texas; a dealer in Corpus Christi, Texas; and Balie had built another store in Odessa. By the end of 1971, they were at 13 stores.
From the beginning, the partners required individual store managers to buy 25% of the ownership of the location that they operated. They would go to the bank with the store manager to borrow the $5,000 needed for his 25% of the $20,000 typical equity capitalization. Then Balie Griffith Tire Co., Harold Crawford Tire Co. and Perry Rose Tire Co. each bought 25% of the store.
"They did several things that I thought were really clever, one of which was they gave managers ownership," says Weaver. "Again, you had to buy it, but they believed retail is all about store management.
"With that, everybody is an owner and as I've learned in the private equity business, there's a heck of a difference between an owner and an employee. Everybody ate out of the same bucket, interests were aligned and we all did well or poorly together."
The partners also paid well to get the best people. Gauntt recalls that "in addition to 25% ownership, managers got 10% of an operating profit bonus, each and every year.
"If the store made $200,000, they got $20,000 off the top, in addition to their salary. The managers would run the store just like it was their own - which in fact, it was."
Topping all that off, every employee participated in a long-term profit-sharing trust. Employees contributed 5% of their salary to the profit-sharing trust and depending on how the store or group did overall, the company would match it up to an additional 15%. "It mattered to everyone in their store that the store made money," says Gauntt
The trust grew to be a substantial amount of money as the funds were invested in the stock market and real estate. Several store managers made over $1 million each on this alone, when proceeds were finally distributed. Weaver believes the profit-sharing trust "allowed everyone to build personal wealth and it kept turnover low."
When the company expanded into Houston, Bill Blankenship, another Firestone district manager, was hired to run the first store in that market. As the partners opened more stores in Houston, they found they needed local supervision, so they created the market manager position for Blankenship. This entitled him to get ownership in all the stores that he supervised, so Griffith, Crawford and Rose each relinquished part of their combined 75% ownership and gave Blankenship 10% of each of the stores he ran.
"The result of this is they were hiring Firestone district managers to run stores," says Weaver. "Bill Blankenship started in Houston and he had one store. He kept opening new stores and became a market manager. For him, it was kind of a pyramid.
"They took great pride in that whoever the plank holder was for a market, they put his name on that market. In Houston, those stores were called 'Bill Blankenship Firestone'. Again, it was all about 'How can we get the individual store and market people as involved and committed to the business as we possibly could?'"
However, as the business grew, with all of the stores set up as separate C-corporations, things got way too complicated. Gauntt says that "in 1980, we sat down and decided, 'Why don't we merge Balie Griffith Tire Co., Harold Crawford Tire Co. and Perry Rose Tire Co. and we will figure out the ownership of what that's worth and what all these stores are worth and you'll all own your share of the stock in a group called GCR?'"
This simplified everything to the point that they wound up opening outlets all over the state - eventually growing to 93 stores. Granted, their timing was perfect as the Texas economy was booming, but their structure allowed them to grow quickly, especially for those days.
"We hired good people like Ken Weaver, for example," says Gauntt. "When you get good people like that, it just makes your job easier. We could acquire quality store managers.
"You give them 25% ownership and if they see it growing every year, they perform well. They considered it their store - even though they had GCR as a majority owner - and we required them to run it like a GCR store."
Weaver remembers that the company instituted standards of excellence that "were simple, robust and understood by everyone."
These included 10% operating profit to sales; at least $2 of gross profit for every dollar of payroll; 90 days of inventory; and less than 10% past due accounts receivable on commercial accounts.
"Morale was outstanding" continues Gauntt. "We made sure that we had a lot of fun in our business. We had contests every year that if you ran your store and made your budget and GCR made the total budget, we'd take a trip.
"We went to Hawaii three or four times for an annual meeting - taking wives and kids. We'd been all over - just about every year for the 17 years that I was there."
Perry Rose, Harold Crawford and Balie Griffith were all very active up until about 1983, when they promoted Cliff Windham, who was one of their market managers, to general manager. They made Windham and Gauntt vice presidents and told them to run GCR and they would only answer to the board once a month.
Crawford had a health scare in 1985 and started talking about selling his stock to get his estate squared away. Griffith figured out how much his stock was worth, but Crawford decided not to sell. "We made him such a good offer that Perry Rose said, 'If you make me that same offer, I'll sell my stock,'" says Gaunt.
It was at this time that John Nevin, CEO of Firestone, and Jay Rosensen, Firestone's chief operating officer, caught wind of the fact that Rose was planning to sell his stock, so they contacted GCR and asked to buy all of it.
GCR was doing $97 million in annual revenue in 1987 in 93 total stores - 80 retail locations and 13 commercial locations. Although the exact details of the transaction have been lost with the passage of time, I'm guessing the company sold for between 1x and 1.5x revenues.
The transaction was solely for the operating company, as real estate was not included in the sale.
When asked why more companies don't operate like GCR, Gauntt says "I cannot answer that. It confounds me. I don't know why in the world they don't because it's a system that in any business that's ever tried it, it's worked. You let them have a piece of the action, they will do a better job. And that was the secret to our success, I promise you. We considered everybody a partner and treated them that way and we got good, quality people."
For questions or more information, please contact Michael at [email protected].