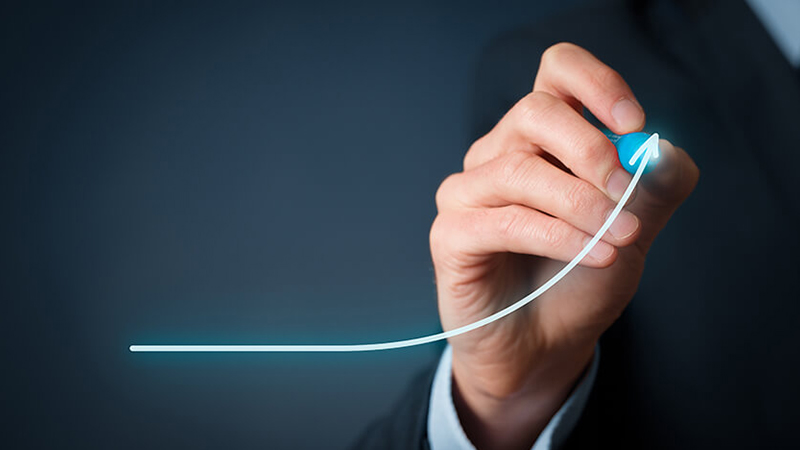 Heady Times for M&A Volumes and Valuations
Global M&A volume reached $5.8 Trillion in 2021. According to Reuters that's an all-time record, more than $1 Trillion greater than 2007, the prior record year. At FOCUS we hit our own record with forty deals closed during 2021.
Our world of middle market manufacturing M&A is driven heavily by Private Equity and Family Office buyers, who remain flush with cash and anxious to find good deals. To measure this market we rely on GF Data™, which provides data on transaction values and volumes in the $10-250 million transaction range. To support their just published year end 2021 quarterly report, GF Data™ compiled data from 258 private equity firms. Their panel confirmed the global trends in terms of both transaction volumes and valuations reporting 432 transactions completed in 2021 up 31% from 2020.

Among the key takeaways were the reported high valuation multiples and the increased use of leverage to support the transactions. Drilling down further they demonstrated strong premiums for larger transactions with average Q4 purchase multiples of 6.3x EBITDA for deals in the $10-25 million range and 6.9x EBITDA from $25-50 million with values rising dramatically to 9.2x EBITDA for deals above $100 million. Note that these multiples reflect value paid at closing and do not include earnout consideration so actual prices paid are likely higher. This latter trend helps account for the increasing interest among the Private Equity community in pursuing "buy and build" transactions where an initial acquisition serves as a platform for a series of add-on deals to increase enterprise scale and value through an aggressive acquisition program.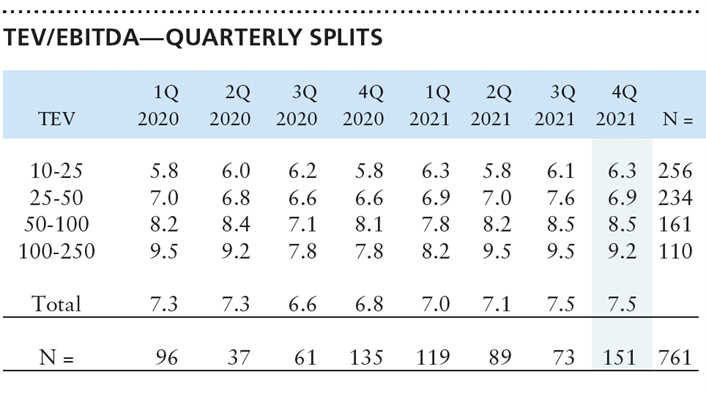 This data presents a strong case for companies experiencing above average financial performance to consider sale while that performance is expected to continue for a while. The quality premium for such firms in Q4 v. average deals was an eye popping 30%!
Finally, if you're part of our team's targeted manufacturing audience, there's some good news for you as well. Purchase multiples for all transaction size ranges reached a historically high mark at 7.1x reflecting very strong growth as compared with prior periods.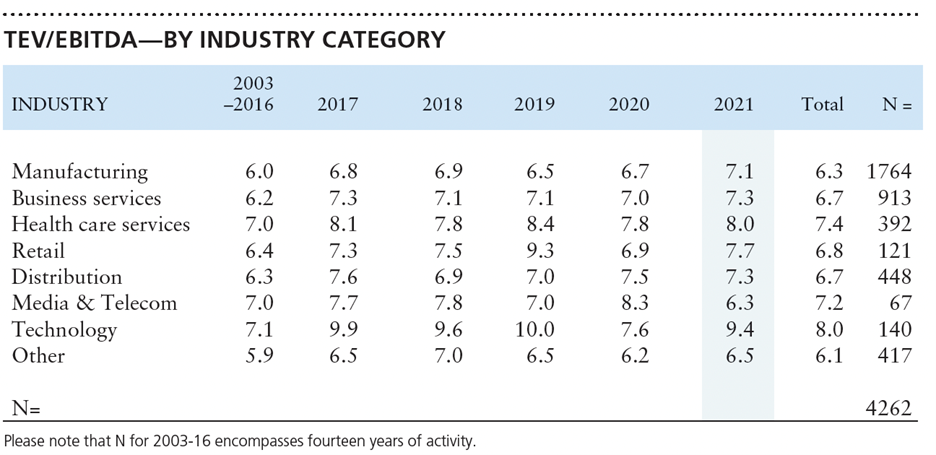 If you have questions about how this may apply to you and your company, feel free to reach out to [email protected] – 901-230-5062.
FOCUS' Advanced Manufacturing group is one of the largest industry practices within the firm. The team comes from leadership positions within the industry and can help owners make complex decisions and find the right partner at the right time.
Join the discussion with John Slater and industry members