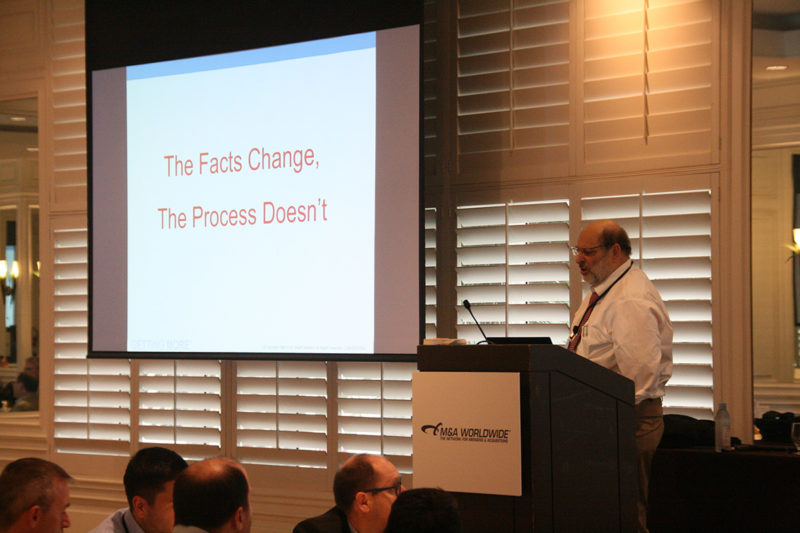 GETTING MORE: How You Can Negotiate to Succeed in Work and Life
Negotiation is part of every human encounter and most of us do it badly. With insight I've gained from some of the 30,000 people I've taught over 20 years and in 45 countries, I challenge conventional wisdom with advice such as:
Valuing others' emotions and perceptions, gets you much more than using logic;
"Leverage" prompts retaliation, hurts relationships, and ultimately reduces value;
Walking out does not fix problems. Understanding the picture in the other person's head does; and
Not everything is about money: intangibles like respect, hearing someone out, and trading unequally valued items usually produce faster and better agreements.
The key to getting more is a deeper understanding of each person's needs and sensibilities. Once you learn these often-invisible tools, they'll always be there to help you meet your goals and make your life better.
My Negotiation Model is used by Google to train its employees worldwide and was selected by U.S. Special Operations to promote stability in Afghanistan.
---
STUART DIAMOND, one of the world's leading experts on negotiation, won a Pulitzer Prize for his reporting at The New York Times and has taught negotiation for more than 20 years at the University of Pennsylvania's Wharton School of Business. His book, "Getting More: How to Negotiate to Achieve Your Goals in the Real World," is a New York Times bestseller—with more than a million copies sold worldwide.