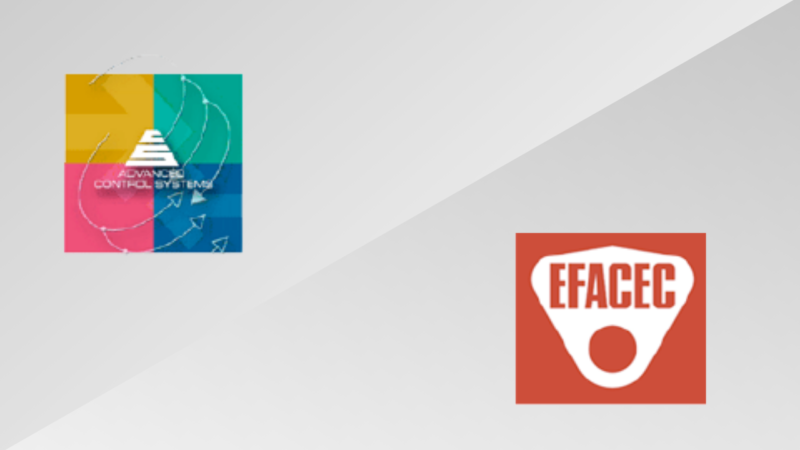 FOCUS, LLC Represents Advanced Controls Systems in Acquisition by Portugal-Based EFACEC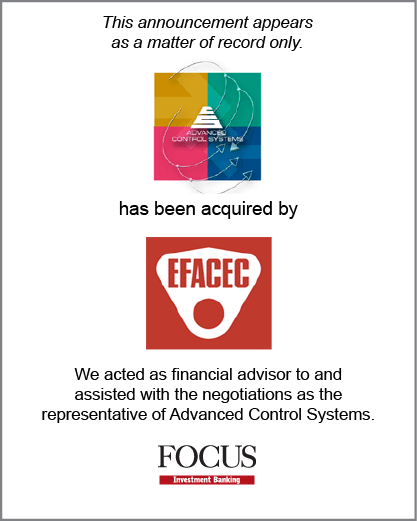 Atlanta & Washington, DC (October 25, 2007) - Today, FOCUS, LLC, a national middle market investment banking firm providing merger, acquisition, divestiture and corporate finance services, announced they represented Advanced Control Systems (ACS) in its recent acquisition by EFACEC.
"EFACEC purchased ACS because of its technological capabilities and loyal customer base in North America, which aligns with EFACEC's strategic growth plan," said George Shea, regional managing partner of FOCUS. "The ACS acquisition is a solid FOCUS success story where we were able to connect a thriving middle market company with a global organization seeking to strengthen its own international reach."
Portugal-based EFACEC is a leading supplier of automation systems and infrastructure solutions to the global energy and transport sectors. EFACEC employs more than 2,500 people in 60 countries worldwide generating revenue in excess of $600 million.
Founded in 1975, ACS is a provider of smart grid automation and software solutions for electric utilities. Since its inception, ACS has delivered more than 500 systems to more than 250 utilities worldwide.
The sale of ACS to EFACEC comes on the heels of two recent international deals orchestrated by FOCUS: Dunn Solutions Group to Cranes Software, based in India; and AGC Engineering to Alfa Laval, based in Sweden.
About FOCUS, LLC
FOCUS, LLC provides a range of middle market investment banking services across the U.S. with an emphasis on mergers, acquisitions, divestitures and corporate finance. FOCUS is headquartered in Washington, D.C. with regional offices in Atlanta, Chicago and San Francisco. FOCUS specializes in business units with transactions or revenues in the $5-300 million range, serving entrepreneurs, corporate owners and various types of investors across a broad range of industries, throughout the U.S. and worldwide. FOCUS bankers are seasoned operating and financial executives with extensive transaction experience. Securities transactions are conducted by affiliated FINRA broker dealer, Wm H. Murphy Co. For more information on FOCUS, visit www.focusbankers.com.