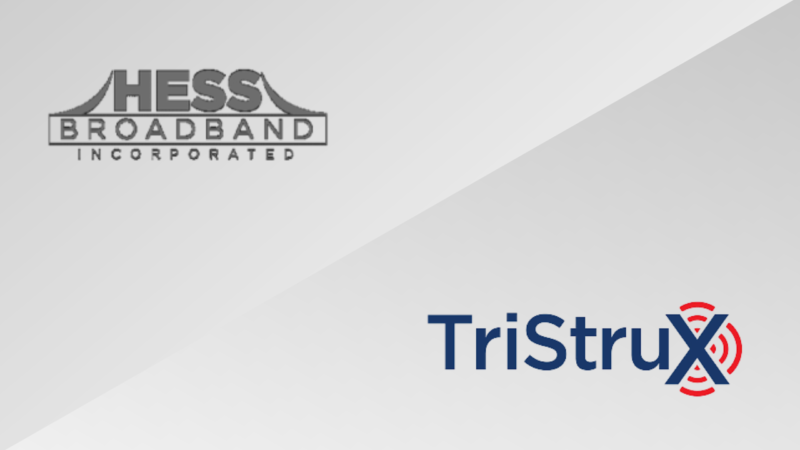 FOCUS Investment Banking Represents Hess Broadband in its Acquisition by TriStruX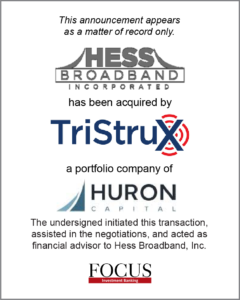 Washington, DC, (October 20, 2022) – FOCUS Investment Banking ("FOCUS"), a national middle market investment banking firm providing merger, acquisition, divestiture and corporate finance services, announced today that Hess Broadband, Inc. ("Hess"), a provider of fiber optic splicing and specialty construction services in the greater Philadelphia area, has been acquired by TriStruX, LLC ("TriStruX"), a portfolio company of Huron Capital. FOCUS partnered with Delancey Street Partners, LLC ("DSP") in advising Hess on the transaction.
Hess has been providing high quality fiber optic splicing services to customers since 2005. Under the leadership of brothers Fran and Dave Hess, the company expanded its service offerings in 2008 to also include fiber optic construction services. The company's customers consist primarily of national fiber network operators with a presence in Pennsylvania, New Jersey and/or Delaware. Fran and Dave Hess will remain with the business in an executive leadership role and will continue to have a minority equity position in the combined company going forward.
"Hess has built a successful business and we are well-positioned for future growth," said Fran Hess, President of Hess. "In order to take full advantage of these opportunities, Dave and I felt that the time was right to bring in a partner to help the company continue its growth trajectory. Our cultural alignment, common vision for value creation and potential synergies make TriStruX a natural fit, and we are excited to begin the next chapter of the Hess story. We very much appreciate the assistance of the combined FOCUS and DSP team. Their efforts were instrumental in bringing about a successful transaction."
"Our first add-on for this growing platform brings talented founders and a highly capable leadership team to TriStruX," said Tony Pulice, Partner with Huron Capital. "We're excited to continue expanding TriStruX's offerings into new geographies, and we know Hess represents a critical opportunity to accelerate our value creation plan for the company." Randall P. Muench, CEO of TriStruX, added "We're looking for founders and entrepreneurs who align with our vision and can help extend our business' capabilities – and this is exactly what Hess will do for TriStruX's service offerings."