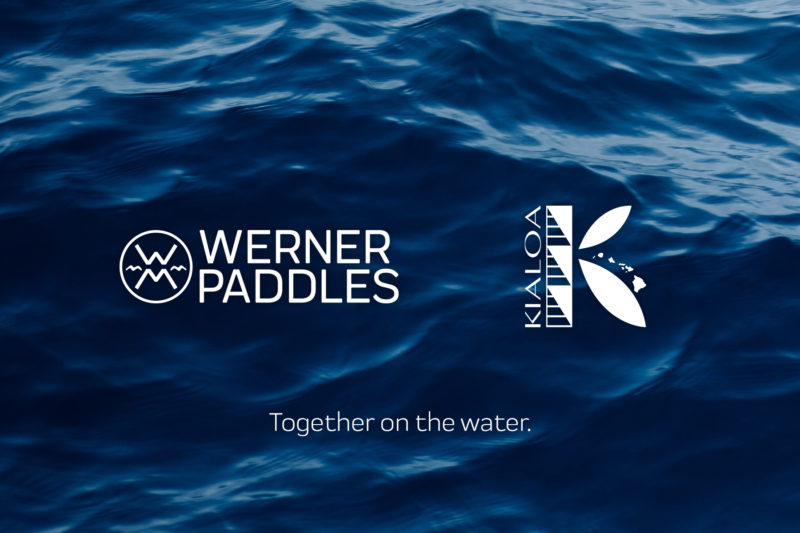 FOCUS Investment Banking Represents Kialoa Paddles in its Acquisition by Werner Paddles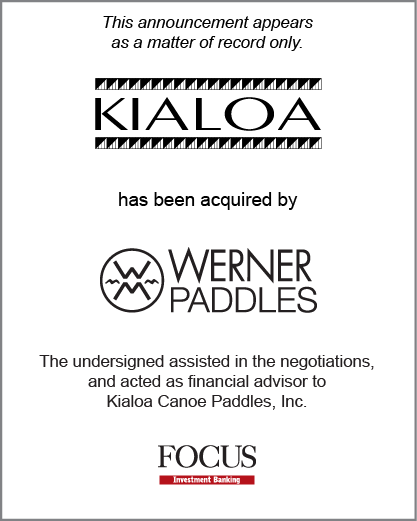 Washington, DC, (December 31, 2018) – FOCUS Investment Banking, a national middle market investment banking firm providing merger, acquisition, divestiture, and corporate finance services, announced today that Kialoa Paddles has been acquired by Werner Paddles. FOCUS represented Kialoa in this transaction.
Kialoa, a Bend, Oregon-based company, makes outrigger and stand-up paddleboard paddles, as well as those for dragon boats. Their paddles are sold nationally in REI and worldwide in numerous surf and recreation stores.
Werner, a Monroe, Washington paddle manufacturer, has been in business for more than 50 years, making canoe, kayak and stand-up paddles.
Dave and Meg Chun, owners of Kialoa, said, "We started Kialoa in 1991 in the garage of our home in Hawaii. We moved to Oregon and brought our business with us and have grown it over the years. While we will continue to design paddles, our new relationship with Werner will enable us to focus our energies on sales and marketing. We are very excited."
"We have admired the Kialoa brand for years," says Bruce Furrer of Werner. "We are thrilled to be growing our paddle family to include Outrigger and Dragon Boat paddles with the leading brand and leading ambassadors in Meg and Dave."
John Bradshaw, FOCUS Partner, commented, "This transaction puts together two of the finest companies in the water recreation industry. The combined companies provide products to all sectors in water sports and integrates the strong production, design, and marketing teams of both firms."
*These testimonials may not be representative of the experience of all clients; testimonials are not a guarantee of future performance or success.
About FOCUS Investment Banking LLC
With more than three decades of experience, FOCUS Investment Banking is a trusted name in M&A advisory services worldwide. FOCUS works to understand each client's strategic and financial objectives, craft the best plan to achieve these goals, and deliver success. Whether helping to sell, buy, or raise capital, FOCUS strives to maximize the value of every transaction to the benefit of its clients. Securities transactions conducted by FOCUS Securities LLC, an affiliated company, registered Broker Dealer member FINRA/SIPC. For more information on FOCUS, please visit www.Focusbankers.com.