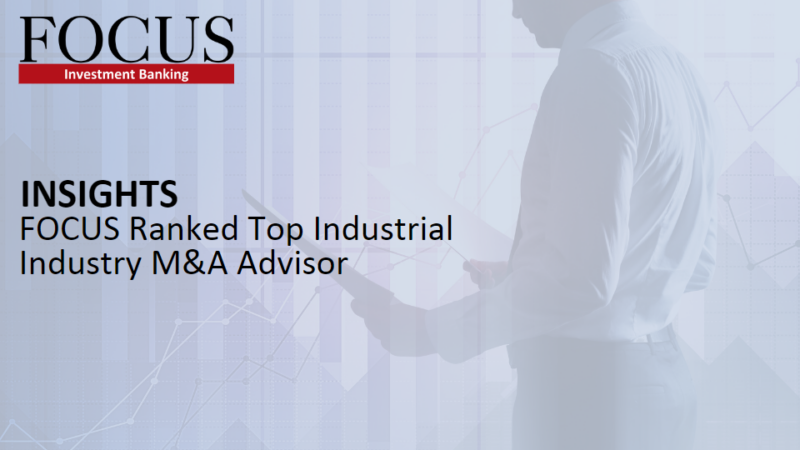 FOCUS Investment Banking Named a Top Industrial Industry M&A Advisor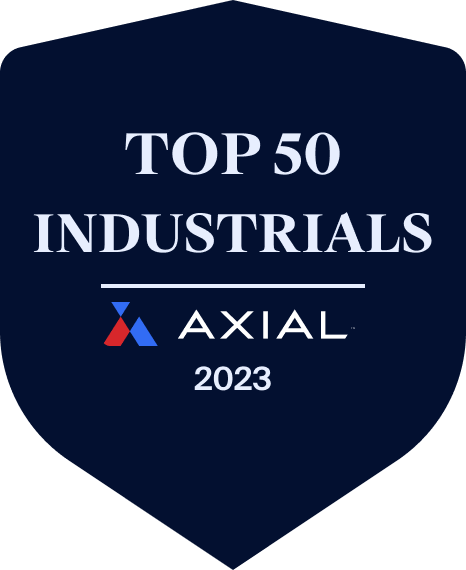 Washington, DC, (June 19, 2023) – FOCUS Investment Banking ("FOCUS"), a national middle market investment banking firm providing merger, acquisition, divestiture, and corporate finance services, has been recognized as a leading M&A advisor in the industrial industry. FOCUS was named to Axial's ranking of the Top 50 lower middle market M&A advisors and private equity investors in industrial, recognizing its work on sell-side and buy-side transactions.
For years, the industrial sector has served as the driving force of lower middle market M&A. On Axial's deal origination platform, it has accounted for the highest volume of deals each year, representing anywhere from 20% to 34% of total annual deals since 2009. Investors' increased appetite for business development is evident based on Axial platform data. The universe of active acquirer sourcing industrial investments has increased by 40% between May 2022 and May 2023*.
"We are immensely honored to be recognized as one of the top 50 industrial M&A advisors in the lower middle market. This accolade reflects our unwavering commitment to delivering exceptional strategic guidance and solidifying our position as a leading force within the investment banking industry," comment John Sinders, Managing Director, and Industrial Team Leader.
Axial is a platform for deal sourcing, deal marketing, and relationship-driven business development. Axial's Top 50 industrial list was generated based on a weighted formula leveraging private transaction data from the Axial platform. Metrics in the formula include the number of industrial deals brought to market via Axial (sell-side), the level of interest those deals generated from Axial's buy-side member base, the number of specific industrial-focused investment mandates created in the platform (buy-side), the number of industrial deals that progressed through the deal funnel achieving a signed NDA, shared CIM, received IOI, received LOI, executed LOI or successfully consummated transaction (buy-side & sell-side).

Download this press release as a PDF
*Source: Axial Platform Data