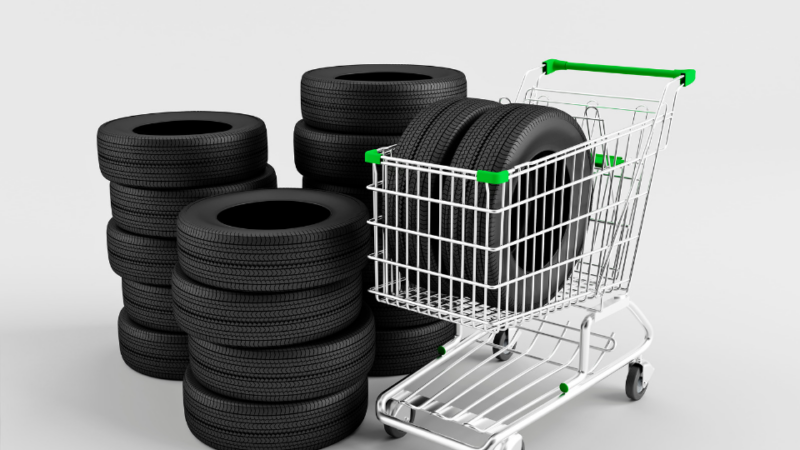 ESG In the Tire Industry Explained
This next election cycle, you're going to be hearing a lot from some politicians about the application of environmental, social and governance (ESG) metrics in business. They're already equating ESG with what some people call "woke capitalism." Now that might apply in some instances for some companies - think Disney - but it's a far cry from what's going on with ESG in the tire business.
ESG measurement developed in the investment community. It looks at how businesses deal with environmental, social and governance challenges. ESG arose because investors, such as pension funds, hedge funds, endowments and retail investors of all types - basically, the customers for a company's stock - have been demanding information so they can channel their investments to companies that they feel are more socially responsible, sustainable and profitable. And ESG is very much a huge, global phenomenon. ESG assets may hit $50 trillion worldwide by 2025 — comprising a third of all assets under management, with Europe comprising half and the United States poised to overtake that this year. And Asia is coming on strong.
So most large and publicly traded companies have responded to this sizable "customer demand" by implementing policies and procedures to both measure and disclose how they meet ESG objectives. This includes tire manufacturers. At this year's Traction Summit - which was organized by Smithers, an independent, third-party provider of tire testing, consulting, information, and compliance services — the topic was sustainability and ESG. Representatives from several tire manufacturers either attended or presented at the conference, which was held in Charlotte, N.C., in late-July.
I learned at the Traction Summit that many tire manufacturers have some sustainability and ESG goals that they are looking to meet. One reason for this is that some supply tires to the automotive manufacturers and all of these companies incorporate sustainability and ESG goals in their own businesses.
Look at General Motors (GM), which also presented at the Traction Summit. In its 2021 Sustainability Report, GM lists its priorities as lowering carbon emissions to reduce climate risk; designing for the environment by recycling and reducing waste; advancing transformative technologies like electric and autonomous vehicles; developing a talented, diverse and inclusive workforce; upholding human rights; supporting supplier responsibility; and ensuring responsible and ethical business governance.
Mary Barra, GM's CEO, has said that the auto manufacturer aspires to be the most inclusive company in the world. So if GM is a customer of yours and these things matter to GM, then they better matter to you. But this doesn't mean tire manufacturers have not been embracing ESG in various ways on their own. In 2005, the CEOs of 10 global tire manufacturers banded together to research potential human health and environmental impacts of tires.
The Tire Industry Project (TIP) looked at the 17 global sustainable development goals (SDG) developed by the United Nations and decided to focus on eight goals as priorities that the tire sector could impact. These include decent work and economic growth, responsible consumption and production, good health and well-being, quality education, gender equality, clean water and sanitation, industry innovation and reducing inequality.
These executives have recognized that there is a need for action to reach these goals and that their businesses have the resources and reach to be part of the solution. But these companies also own brands that they want consumers and employees to identify positively with. So they are actively looking to achieve an environmentally sound, ethical natural rubber supply chain; implement sustainable procurement practices and establish sustainability measurement in their own supply chains; decarbonize their operations; ensure a safe, inclusive work environment; support equal opportunity for employees; develop science-based solutions for tire road wear particles; accelerate sustainable mobility through intelligent tires; and enhance low-carbon circular solutions.
If you remember that these CEOs represent global brands, you'll understand that they have consumers and employees all around the world who care about these things. They also must answer to governments in these countries and around the world who may want to regulate these issues. On behalf of their brands, they need to be proactive and part of evidence-based solutions to some of these big challenges. Global tire manufacturers and brands can't afford to focus only on what some politicians in the U.S. want. Many politicians' only objective is winning the next election, so they say and do whatever it takes to win. Brands can't afford the bad press that politicians can.