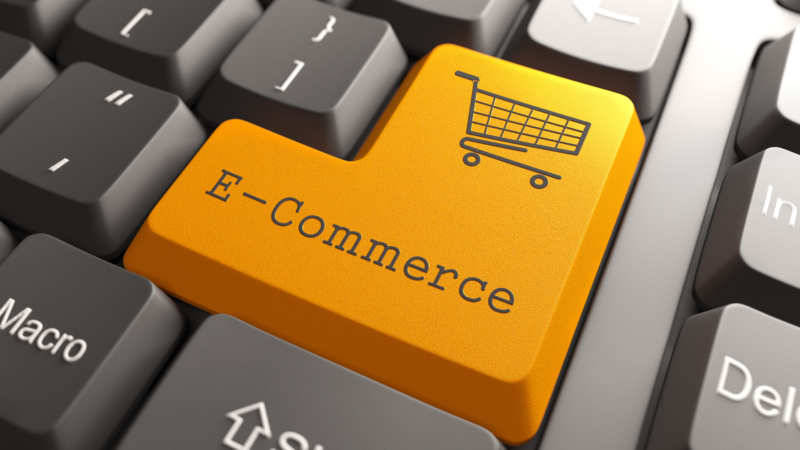 E-commerce platforms get more physical
As the world slowly returns to normal, brick-and-mortar retailers are expected to regain some of the share they lost to e-commerce during the pandemic. In response, some e-commerce platforms and retailers are making acquisitions in the metaverse and augmented reality as a way to make online shopping more like shopping in person in order to close more sales and reduce merchandise returns.
MySize, whose AI-driven measurement technology helps consumers choose the right size clothing while shopping online, has acquired Orgad, an Israel-based e-commerce platform. The deal will enable Orgad to integrate MySizeID into its digital offerings and platform, which the companies expect will help Orgad—and by inference its e-commerce clients—increase profits by reducing costly customer returns. It will also enable MySize to become a direct e-commerce seller itself.
Similar to Thrasio, Perch and other aggregators, Orgad operates as a third-party seller on Amazon.com, eBay and other e-commerce sites. It currently manages more than 1,000 stock-keeping units (SKUs), mainly in fashion, apparel and shoes, but is capable of managing tens of thousands more, a press release announcing the deal said.
Acosta, a Jacksonville, Fla.-based integrated sales and marketing services provider, has acquired OeP, a digital marketing agency, in a deal that Progressive Grocer says will "further enable brands to land in physical and online shopping carts."
"With the acquisition of OeP, Acosta is now a one-stop digital commerce agency, offering clients full  services across all retail platforms," John Carroll, Acosta's chief growth officer, told the website. "We are uniquely positioned in the industry to help clients build seamless and connected physical and digital go-to-market plans with their retailers."
OeP provides "white glove services to clients across multiple categories" on Amazon's marketplace, according to Progressive Grocer.
The deal is Acosta's fourth acquisition in the past year. In November 2021 it signed an agreement to acquire Premium Retail Services, a provider of tech-enabled retail merchandising and other solutions for omnichannel retailers. Before that it bought Impact Group to bolster its services for clients in emerging, natural, and specialty brands, and CORE Group in food service.
Not to be outdone, Shopify is partnering with U.K.-based Poplar Studio, an augmented reality (AR) platform that will enable e-commerce merchants on Shopify to launch 3D and AR versions of their products on their websites.
According to Inc. magazine, "Shopify already offered some 3D and AR features, but the experience was fragmented and required multiple apps. The new platform allows retailers to access all the features in a single app," that will cost merchants $49 a month.
"3D and AR can help online retailers offer experiences generally only provided by brick-and-mortar stores, allowing customers to better visualize their potential purchases," Inc. explained. That could help retailers close more sales.
"Some experts believe that retailers will come to adopt technologies like these moving forward, especially for help competing with Amazon," the magazine said. For example, Cate Trotter, head of trends at consultancy Insider Trends, recently predicted that online retailers "would come to adopt 3D and AR en masse in the near future."
"Many retailers have already began experimenting with 3D and augmented reality," Inc. noted. For example, "Burberry allows shoppers to view many of its products in 3D. Gucci also lets customers 'try on' shoes at home using AR."
Shopify, which has seen its stock price cut in half since hitting an all-time high back in mid-November, may indeed need to offer its e-commerce clients more of a brick-and-mortar experience as shoppers shift more of their spending back to physical stores.
"Covid was both a blessing and a curse for Shopify," an article on Seeking Alpha noted. "It forced many people to shop online and avoid the busy malls. It will be interesting to see how much market share they give back when the world fully opens up. This will play out well in the long term, but will it set bars and expectations that are too hard to hit?"
"Shopify has been one of the pandemic's clear winners; its platform saw a surge in merchants and entrepreneurs who were eager to make use of the company's tools to start small businesses," an article on NASDAQ.com also noted. "As e-commerce tapers off from the surge in late 2020 and grows at a more measured pace, Shopify may see slower growth of merchants and recurring income on its platform going into 2022."
However, the author is optimistic about the company's long-term outlook.
"Growth may indeed be slowing, but investors should keep the faith with Shopify as it partners with more companies to increase the attractiveness of its app offerings. The trend of working from home, along with starting one's own business, is unlikely to stop even when the pandemic eases, thereby providing opportunities for Shopify to continue growing its market share over time."
In addition to the Poplar Studio agreement, Shopify recently announced a deal that will enable its merchants to sell to JD.com's 550 million active customers in China. It also launched Shopify Markets, a cross-border payments service for its clients, and Shopify Balance, a money management tool that helps its merchants with mobile or in-store spending and rewards management. It also launched a global ERP program that enables technology companies to integrate their software into Shopify's app store.
If you own an e-commerce business, you might be wondering how this continuing evolution of the space will affect you. Will you need to partner with another company or find an investor to stay competitive, or should you simply cash out at today's near-record valuations?  We can help you analyze your options. In addition to a strong team of bankers, the FOCUS e-commerce team includes strategic advisors who are former e-commerce CEOs with experience scaling and exiting e-commerce businesses. To find out more, contact Principal Leah White at [email protected] or 724-448-6180.