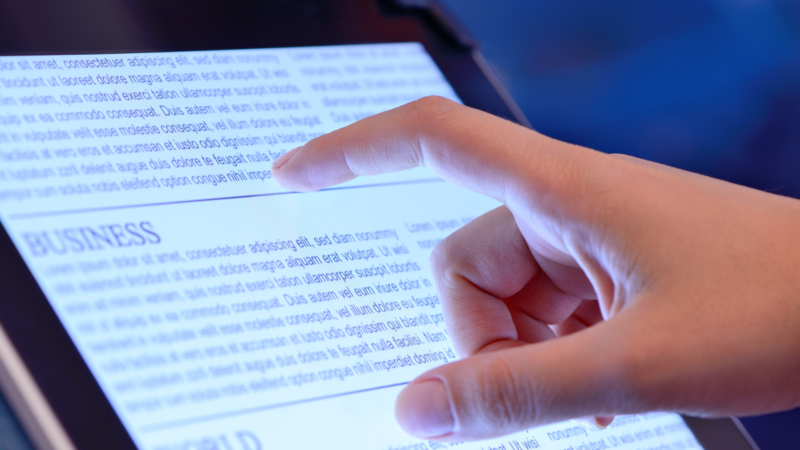 E-Commerce Capital Raises – Quick Takes
E-commerce Expected to See M&A Growth in Tough Times [1]
Online sales will continue to grow globally in the long-term, which will drive M&A activity, the investment banking firm of Harris Williams says. Despite the murky forecast for consumer spending amid recessionary fears, many high-quality e-commerce and direct-to-consumer (DTC) businesses that have kept scaling post Covid-19 should continue to do so in essentially any macroeconomic environment, the firm predicts. The outdoor and active lifestyle, pet, infant and juvenile, and health and beauty sectors will likely be most attractive because consumers have always been willing to spend on these areas regardless of the overall macro climate.
OpenStore Valuation Soars to $970 Million [2]
This year, OpenStore grew substantially, increasing the number of brands and tripling the size of its team. OpenStore's acquisition "sweet spot" is U.S.-based, DTC brands that have between $1 million and $10 million in revenue. It's also known for store acquisitions that use Shopify. OpenStore continues to buy multiple companies per week.
BlackRock Leads $100 Million Round for Cap Hill Brands [3]
Founded in 2020, Cap Hill Brands has acquired nearly 35 brands and grown to more than 200 employees. Its strategy is to supercharge each brand with centralized operations, technology infrastructure, and management. To scale, Cap Hill Brands has built an impressive executive team.
With an original focus on Amazon, the company's new strategy includes expanding sales beyond Amazon to other e-commerce sites and third-party marketplaces including Nordstrom, Target, Walmart, Kohl's, Chewy, and Wayfair. The underlying idea is to acquire and operate brands with sustainable competitive moats across multiple e-commerce channels and platforms.
New Aggregator Snags $40 Million In Equity and Debt[4]
Ecommerce Brands raised $10 million in equity led by Bearing Ventures and $30 million in debt. One of the newest consumer brand aggregators, the company's strategic vision includes integrating with Cart.com to support the back-end needs of brands as they scale. Cart.com, which provides end-to-end e-commerce services, brought in its own funding round, a $98 million Series B last August, to enable its software, services and infrastructure for businesses to scale online.
Ecommerce Brands has acquired five brands with combined annual revenue of $150 million.
ZineOne Raises Cash to Promote Technology That Predicts Customer Behavior [5]
After attracting customers like Men's Wearhouse, Wynn Resorts, Advance Auto Parts, and Kohl's, ZineOne has raised $42 million. ZineOne uses artificial intelligence to personalize website and app users' individual experiences to enable brands to capture the optimal amount of conversion on their website.
By observing a visitor's first few clicks or taps, the platform customizes the messaging, discount offers, and product recommendations that customers see in real time. ZineOne's early purchase prediction model tells brands within five clicks which anonymous visitors are highly likely to make a purchase, who is on the fence, and who is unlikely to buy in that session. The model is then able to trigger immediate experiences according to the consumer's purchase propensity at that moment.
Wayflyer Raises $150 Million On A $1.6 Billion Valuation[6]
Wayflyer, which has built a new kind of financing platform for e-commerce companies using big data analytics and repayments based on a merchant's revenue activity, has announced a $150 million funding round. This follows a $76 million equity round and a $100 million debt raise in May.
E-commerce businesses regularly face shortages with working capital. Wayflyer provides loans between $300,000 and $400,000 to cover things like inventory purchases, shipping costs, and other big-ticket items necessary for running an e-commerce business.
---
[1] https://www.themiddlemarket.com/news-analysis/e-commerce-will-see-ma-growth-in-tough-times
[2] https://techcrunch.com/2022/09/22/keith-rabois-openstore-valuation-970m/
[3] https://www.geekwire.com/2022/blackrock-leads-100m-round-for-cap-hill-brands-e-commerce-vets-acquire-35-brands-add-key-execs/
[4] https://techcrunch.com/2022/01/12/newcomer-aggregator-ecommerce-brands-snags-40m-in-equity-debt-to-deploy-ecaas-model/
[5] https://techcrunch.com/2022/09/06/zineone-raises-cash-to-help-ecommerce-companies-predict-customer-behavior/
[6] https://techcrunch.com/2022/02/01/wayflyer-raises-150m-on-a-1-6b-valuation-for-a-new-spin-on-providing-finance-to-e-commerce-merchants/