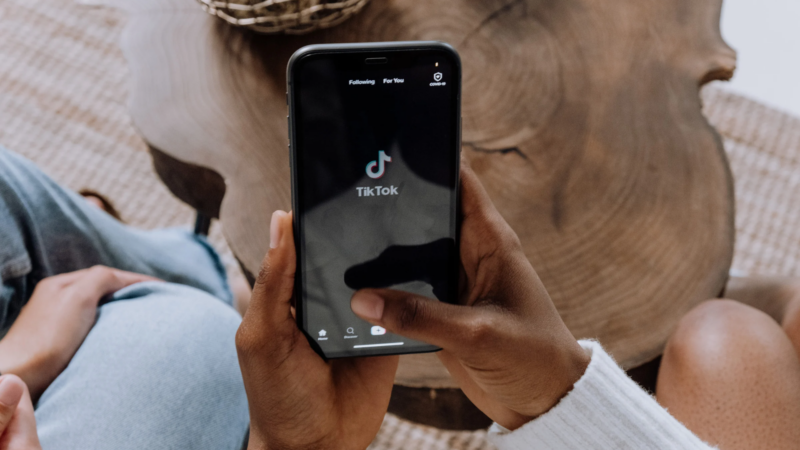 Can TikTok Shop be a growth driver for your e-commerce business? 
E-commerce retailers that currently sell products on Shopify and Amazon Marketplaces may soon have a rival—and more dynamic—platform to sell through. TikTok, the short-form video hosting service owned by Chinese company ByteDance that has recently taken the U.S. by storm, is set to launch its TikTok Shop livestreaming shopping service in the U.S. And it's looking to hire people right in Amazon's Seattle backyard.
Although the Financial Times and other new sources reported back in July that the company had abandoned or at least delayed plans to launch its shopping service in the U.S. following a less-than-successful launch in the U.K., it now appears that it's moving forward.
According to the South China Morning Post, TikTok Shop "has posted more than 300 related jobs on LinkedIn," with about a third of them based in Seattle, Amazon's headquarters city. "Some of the jobs require knowledge of fulfilment warehousing, parcel sorting and courier delivery," the newspaper reported, as well as "recommendation algorithm engineers, advertising merchant product managers, and heads of its household and make-up goods categories."
"With more than one billion loyal users globally, we believe TikTok is an ideal platform to deliver a brand new and better e-commerce experience to our users," the company said in some of the job descriptions. "We are looking for passionate and talented people to join our e-commerce operations team in the U.S."
TikTok Shop is planning to launch in the U.S. by the end of this year and in Brazil in the first half of 2023. The platform is currently live in several Southeast Asian countries, including Singapore and Indonesia.
According to the FT, sales on Douyin, TikTok Shop's China-based sister shopping app, have more than tripled this year, with more than 10 billion items sold. But its venture in the U.K. "failed to meet targets and influencers dropped out of the scheme," which led it to abandon further expansion into continental Europe. That experience apparently isn't deterring the company from moving forward in the U.S.
Indeed, according to a guest commentary on Internet Retailing, "The launch of TikTok Shop is huge news in the e-commerce space," writes James Khoury, CEO of Zendbox, which provides fulfillment services to e-commerce retailers. "With more than one billion monthly users worldwide, TikTok offers an incredible opportunity for businesses to reach a huge and highly engaged audience."
"Essentially, the new social commerce offering is a way for brands, creators and e-commerce businesses alike to sell their products directly to consumers on the growing platform, cutting out a key step in the customer journey," Khoury says. "With social selling now generating billions of pounds in revenue, setting up a TikTok Shop is a no-brainer for any e-commerce store. TikTok is an incredible platform for growth and is still relatively new so we can definitely expect to see increasing opportunities coming from it."
What differentiates TikTok Shop
TikTok Shop hopes to replicate the success of Douyin, which launched in Asia two years ago. Since then, according to Rui Ma, founder of Tech Buzz China and a venture capital fund investor, Douyin has "come to dominate" the e-commerce business there "despite being the last to enter the field, a year after competitor Kuaishou and several years after e-commerce giant Alibaba."
Using QVC-like live shopping events and livestreaming, "Douyin has focused on brands and smaller sellers to great results, and avoided the reputational risks of relying heavily on superstar sellers, who can sell billions of dollars' worth of goods, but whose popularity can tank in a moment," she said.
Douyin—and presumably TikTok Shop as well—charges a 1% to 5% commission on sales volume, depending on the category of goods being sold. It also requires "livestream e-commerce transactions to be completed on the platform instead of being redirected elsewhere, Rui Ma wrote. "This all forms a 'closed loop,' where the user never strays from the app. It's the ideal flywheel, and the envy of platform companies everywhere."
According to TikTok Shop's U.K. website, merchants can "sign up today and launch [their] first ad campaign within minutes!" While merchants can produce their own videos and livestreaming events or pay an "influencer" to tout their products, TikTok Shop can do much of that work for you. For example, its Partners unit "will run your entire account for you — from making your short videos to operating your storefront, partnering with live streamers, coming up with an advertising strategy, delivering customer service, and even handling warehousing and logistics," Rui Ma explained.
TikTok Shop looks like a great opportunity to get in on the ground floor of a new and exciting e-commerce platform. According to an article on Search Engine Land, which covers the digital marketing industry, "online retailers may soon see TikTok surpassing Facebook and Google as the most lucrative advertising channel." It's also taking aim at Amazon.
"E-commerce brands and advertisers that are looking to expand their ad strategies may look to TikTok for the solution," the website said. "Given its popularity, brands that aren't taking advantage of TikTok are likely leaving a lot of revenue and opportunity on the table."