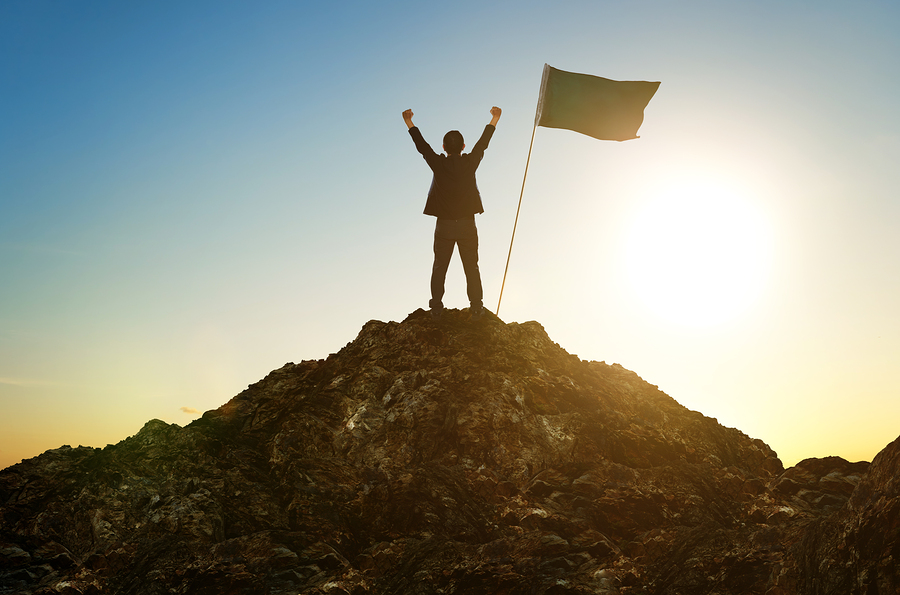 Best First Half M&A in 10 Years!
Middle-market deals deliver the strongest first six months since 2007
Middle market momentum continues! Thomson Reuters reports 5,260 middle-market deals were completed during the period, representing a 12 percent increase over the first six months of 2016. Plus, it marks the strongest first six months of the year since pre-recession 2007.
"Activity was fueled by: confidence in the overall economy, including a widely-held expectation of lower taxes and fewer regulations in the future; underlying conditions favorable to M&A, such as an aging population of baby-boomer owners looking to sell their companies and the proliferation of technology in all industries; and investor enthusiasm for private equity as an asset class, which is fueling fundraising," according to Mergers & Acquisitions.*
New Mid-Year Middle-Market Survey Predicts Stronger M&A Activity in Second Half of 2017**
A July 25, 2017 ACG New York survey announced that 52 percent of those polled believe the Trump administration policy has had no effect on middle-market private equity's ability to raise capital. Of survey participants, 47 percent believe middle-market M&A activity will strengthen during the second half of 2017 compared to the first half of the year, and 45 percent believe it will keep pace with the first half.
This year's mid-year ACG survey came at a particularly interesting time for the middle-market; crossing the halfway point of the first year of a new presidential administration. Meanwhile, the economy is holding steady with the Dow well above 20,000 and the unemployment rate at one of its lowest levels.
Respondents remain optimistic on the overall state of the economy, with nearly 36 percent responding that the economy has been stronger than expected this year and almost 61 percent believing it will perform in line with already strong expectations.
Beyond the revised expectations on M&A activity and the sanguine outlook on the economy, 75 percent of survey participants believe returns on private equity investment will outperform those on hedge funds and venture capital during the second half of 2017.
U.S. Market Optimistic About M&A Surge in the Second Half of 2017***
In the first half of 2017, the number of global M&A deals announced saw a 2 percent increase from H1 2016 while the number of deals worth more than $1 billion rose by 14 percent.
Cross border activity saw its highest value of deals announced since 2007, accounting for 40 percent of overall M&A globally. These statistics reflect an H1 trend of acquirers moving away from mega-deals, as U.S. policies on tax and regulations have yet to materialize, resulting in an increase in middle market deals.
"The M&A community is still optimistic the U.S. will return with a surge in H2. Available capital at low interest rates creates appealing financing markets, earnings for companies remain strong (although valuations can be high), and the U.S. Government is still actively looking to materialize reforms that will be beneficial for M&A. For these reasons, many bankers remain hopeful in the U.S. market's ability to bounce back in H2," reports Phaidon International.
Looking Ahead With FOCUS
Market conditions remain favorable heading into the second half of the year. The Conference Board's Consumer Confidence Index increased moderately at mid-year, and consumers' assessment of current conditions improved to a nearly 16‐year high. Expectations for the short‐term are upbeat. Overall, consumers anticipate the economy will continue expanding in the months ahead, although they do not foresee the pace of growth accelerating.
Similarly, a PNC survey shows that 88 percent of small business owners—the highest ever—are optimistic about the U.S. economy, and 94 percent are highly optimistic about the near‐term outlook for their own businesses. Consumer and small business success drives confidence for larger enterprises to plan and invest, which in turn drives mergers and acquisitions.
For the balance of 2017, FOCUS also is cautiously optimistic in predicting a highly active market—buoyed by strong consumer and business confidence, and driven by strategic and financial acquirers.
*Based on a July 10, 2017 article, "Middle-market M&A delivered the best H1 in 10 years," in Mergers & Acquisitions.

**Based on a survey of more than 100 top middle-market deal makers by ACG New York, the largest association of middle-market deal-making professionals in New York.

***Based on a July 11, 2017 posting, "M&A Market Update: H1 2017," by Phaidon International.