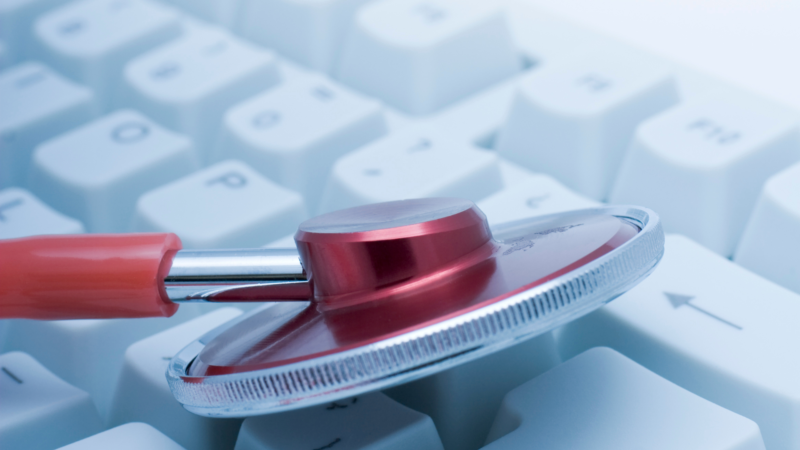 Amazon's ambition in healthcare
Despite some well-publicized setbacks, Amazon hasn't lost its ambition to "reimagine" healthcare. In addition to selling both consumer and professional healthcare and medical products on Amazon.com, the company is also set to become a large presence in delivering medical care directly to people, both remotely and in person. The company has been extremely busy in this regard over the past few weeks.
On July 21 Amazon announced it agreed to pay $3.9 billion in cash to buy One Medical, a "technology-powered U.S. primary care organization," according to the press release announcing the deal, and its biggest health care acquisition to date. One Medical serves about 767,000 member patients through nearly 200 locations, as well as offering virtual services.
Perhaps as a consequence, a little over a month later the company closed down its homegrown Amazon Care unit, which it launched in 2019 and operated mainly as a telehealth service for its own workers, although it also had a handful of large corporate customers, including Hilton Hotels.
According to CNBC, the joint moves may have come down to "a simple choice that companies, especially those with a lot of cash, have to make when it comes to breaking into new markets: build or buy?" The acquisition also "may have been more opportunistic than anything else in plotting the next stage of its future in health." One Medical had traded as high as $58 last year while Amazon scooped it up for less than a third of that, or about $18 a share.
But Amazon was far from done. On August 21 it was reported that Amazon was among the bidders for Signify Health, which uses its technology to help clients provide and manage in-home care to patients. The company was valued at about $5 billion but could wind up fetching more than $8 billion, as industry heavyweights CVS and UnitedHealth are also said to be among the bidders. If successful, Amazon would find itself in the huge market for Medicare and other government-run managed care programs.
But these are only the most recent moves by the e-commerce retail giant into healthcare.
In July 2018 it bought PillPack, a mail-order pharmacy licensed in all 50 U.S. states that sells pre-sorted packets of prescription drugs and delivers them to customers' homes. PillPack, which has relationships with most major drug-benefit managers, was recently folded into Amazon Pharmacy, the prescription and delivery service it launched in 2020.
But Amazon has had its share of flops, besides the closure of its own growth telehealth unit. In January 2021 it shut down Haven Health, its ballyhooed joint venture with J.P. Morgan Chase and Berkshire Hathaway announced three years earlier promising to "transform health care." It didn't.
Amazon Web Services, its giant—and extremely profitable—cloud storage service store health data for many hospitals and health systems, among lots of other companies.
With all of these deals, "Amazon now has offerings in telehealth and in-person primary care, diagnostics, pharmacy, wearables and even grocery, HealthCareDive notes. "The company appears poised to attempt integrating medical data with apps offering recommendations for health activities and products, reducing the time and burden of doctor's visits, delivering drugs through online pharmacy PillPack, providing nutritious food for in-need patients through Whole Foods or Amazon Fresh — with a primary care doctor linked in all the way."
Certainly Amazon could stick to what it does best and sell everything from soap to stethoscopes. It's already one of the largest sellers of health and beauty products. But it clearly has larger ambitions well beyond that, no less than "reimagining the future of health care," in the words of Neil Lindsay, senior vice president of Amazon Health Services. "We love inventing to make what should be easy easier and we want to be one of the companies that helps dramatically improve the healthcare experience over the next several years," he said.
"Amazon is seeking to disrupt the traditional healthcare supply chain by selling everything from bandages to hip replacements to syringes," Jeremy Bikman, CEO of Reaction Data, told Bloomberg News.
"The question is, as you sort of put all of these pieces together, could they create a much more convenient, holistic health care experience for people?" Dr. Aaron Neinstein, a digital health expert at the University of California, San Francisco, told NPR. "What Amazon has become known for is they really understand as a consumer what you want and how to get it to you really easily."
"At the end of the day, healthcare is undoubtedly a massive market opportunity, and the pandemic has shed light on its many inefficiencies and its reliance on technology," Deena Shakir, a partner at Lux Capital, told TechCrunch. "With Amazon now in the market, a delightful consumer experience will be a critical must-have, not just a nice to have."
FOCUS Senior Advisor Galen Pyle is an experienced e-commerce entrepreneur, having founded and operated several online companies for over 12 years. He has significant experience working with Amazon and Shopify e-commerce companies and is now helping clients maximize their value. If you're an e-commerce retailer, these moves could have enormous implications and opportunities for your company. To help you navigate strategically, Galen can be reached at [email protected].