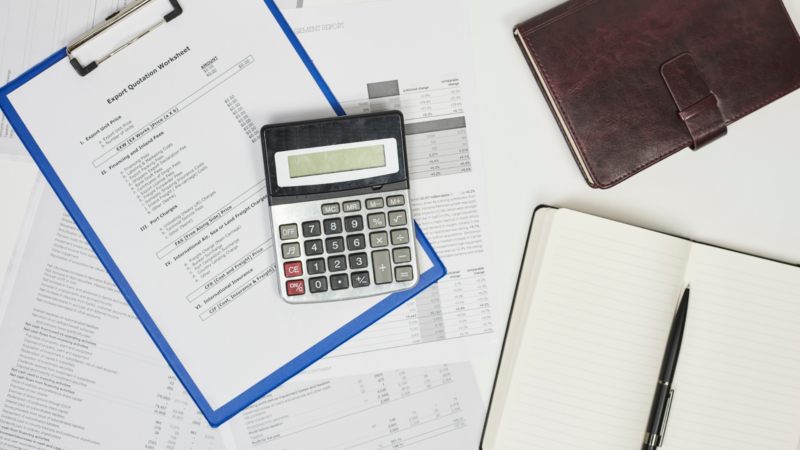 Amazon Quick Takes October 2022
Amazon Adds New Revenue Streams[1]
The Good News:
Amazon said it will host a second Prime Day-like event, a "Prime-exclusive shopping event," in October. Customers purchased more than 300 million items during its July Prime Day event.
The Bad News:
Amazon reported slowing sales and a net loss for the second straight quarter in July, citing inflation as its biggest challenge. Amazon is feeling inflationary pressures and rising costs as it recalibrates following the pandemic boom. In April, Amazon added a "fuel and inflation surcharge" to items sold on its website. In August, it introduced a 35-cent per item "holiday peak fulfillment fee" applied on sales from October 15 to January 14. Increased fees on Fulfillment by Amazon (FBA) companies impact sellers directly, which may result in increased prices to customers on Amazon.
Amazon has tried to curb costs by subleasing millions of square feet of excess warehouse space, deferring construction on new space, and renegotiating leases. It also let go about 100,000 full- and part-time employees during the second quarter, leaving it with roughly 1.5 million people. Hopefully the cost-cutting will not increase warehouse mistakes or lost FBA inventory.
California Sues Amazon Over Alleged Antitrust Violations[2]
California alleges that Amazon violated antitrust laws that led to inflated prices on goods sold by retailers on its website and stifled competition.
State attorney general Rob Bonta said the company unfairly penalizes merchants for offering their products at lower prices on competing sites, such as Walmart.com and Target.com. Those that don't comply with Amazon's rules may get pushed lower in Amazon's search results or be disqualified from being featured in the site's coveted "Buy Box" and may even be suspended or removed, the suit alleges. In my experience, this practice definitely goes on and has impacted my businesses personally as well as businesses that I've been managing as an Amazon digital marketing agency. A business that I was operating used a distributor selling on Target and Walmart, and that distributor
lowered the price of its product on Target and Walmart for Black Friday. Amazon flagged that as a lower price on competing sites and then discontinued the product in its Buy Box. That led to multiple days of impacted sales until I was forced to lower the price—with reduced margins—to get back into Amazon's Buy Box.
Amazon Executives Must Testify in FTC probe[3]
The Federal Trade Commission said Amazon founder Jeff Bezos and Chief Executive Andy Jassy must testify in an investigation related to the company's Prime membership program. In March 2021, the FTC began the probe examining whether the company deceived customers into signing up for Prime and didn't provide a simple way to cancel the program's recurring charges.
Amazon Allegedly Hires Dangerous Trucking Companies[4]
Amazon's trucking contractors were more than twice as likely to receive unsafe driving scores compared to other companies, the Wall Street Journal reported. In response, the company said it runs "a very safe network of tens of thousands of carriers" and that its fatality rate per vehicle mile was about 7% lower than the industry average in 2020.
Amazon Acquires Another Robotics Company[5]
Amazon has made a string of startup acquisitions over the years to build out its robotics business. Now, the company is expanding its industrial mechatronics warehouse capabilities.
The retail giant is acquiring Cloostermans, a Belgium-based company that created mechatronics technology to move and stack heavy pallets and robotics used to package products for customer orders.
Amazon acquired iRobot earlier this year for $1.7 billion, and acquired Dispatch in 2019 to build its autonomous delivery robot, Scout. Meanwhile, key acquisitions have included the $775 million acquisition of Kiva in 2012 and Canvas Technology in 2019 for just over $100 million.
---
[1] https://www.wsj.com/articles/amazon-adds-revenue-streams-as-holiday-season-approaches-11661091352?mod=mhp
[2] https://www.wsj.com/articles/california-sues-amazon-for-alleged-antitrust-violations-that-inflated-prices-stifled-competition-11663178985?mod=mhp
[3] https://www.wsj.com/articles/ftc-says-jeff-bezos-others-at-amazon-must-testify-in-commission-probe-11663812681?mod=lead_feature_below_a_pos1
[4] https://www.wsj.com/articles/amazon-trucks-crash-safety-11663793491?mod=hp_lead_pos5
[5] https://www.benzinga.com/general/entertainment/22/08/28377884/amazon-acquiring-irobot-heres-where-it-ranks-in-acquisition-history