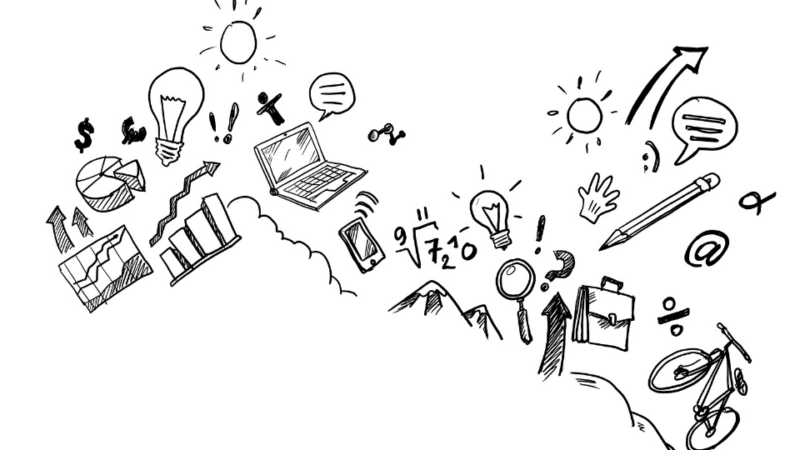 15 Ways to Increase your Microelectronics Company's Value Before an Exit: Part 5
In the final installment of our series, we conclude with additional steps that can strengthen the preparation process for an exit, while also helping increase your company's value. Each business is unique, and the steps we've discussed throughout this series can help you strengthen your company's position in the market. In part 5, we discuss the significance of leading with a clear mission and values, putting to paper a growth plan, and staying aware of industry activity.
13. Lead with a Clear Mission and Vision That Is Understood by All
This used to be given not much more than lip service by companies. However, over the past few decades, it has been proven that companies with clear, understood, and followed Vision, Mission, and Values create strong company culture and usually outperform competitors. This is especially true with today's workforce that values a work-life balance. Why? For one, any organization runs better when everybody is rowing in the same direction. It helps you attract, hire, and retain only those with whom you are aligned. It gives buyers confidence that your people are in fact, better aligned. It also provides buyers with clues as to how critical integration may go between the companies.
14. Develop and Regularly Update a Written Strategic Growth Plan
Again, being written is key. A good strategic plan is important for showing buyers that you are a world-class executive who thinks and acts strategically. Even if you agree that you will leave the company on day one of acquisition, you will receive more money for your company by showing the buyer that you are aware of growth opportunities and have a plan to pursue them. This is a win for a buyer, as you're leaving the acquirer with a sustainable company poised for future growth.
15. Know Your Industry's Market Conditions, Trends, and M&A Activity
Business owners have a wealth of knowledge. From customer feedback to industry insights shared among peers, business owners are constantly receiving valuable information that can help drive key decisions. Build on this by following industry news, including news on competitors and M&A activity. Arming yourself with this information brings many benefits, including:
You will run your company better than competitors who bury their heads in the sand;
You will be better prepared to foresee and react to changing market conditions and trends, better positioning your company; and
You will be much better prepared to negotiate with buyers and overall, engage in a more thoughtful discussion on your company's growth opportunities.
As you review the different value drivers we've discussed throughout this series, focus on ways that you can boost the positives of your business and minimize the negatives. As advisors with decades of experience in PCB/PCBA/EMS business transactions, we have seen firsthand that taking these steps helps to increase the value of your PCB/EMS company and makes the transaction process much smoother. In short, always be ready for sale! You never know when the world will throw a curve ball at you necessitating sale or when a buyer will come knocking. While implementing these steps requires time, money and effort, being prepared for an exit will assuredly result in an excellent return on your investment.
Interested in learning more? Please contact Paul Dickson, FOCUS Managing Director in Advanced Manufacturing and EMS/PCB Team Lead, at [email protected]