Willis Cantey, Founder/CEO Cantey Tech Consulting
Cantey Technology Engaged FOCUS on the Sell-Side to Help It Become a PE-backed Platform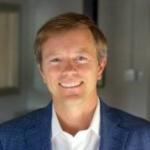 I hired FOCUS' MSP Team on March 15, 2021.
17 days later I signed a letter of intent (LOI) with LNC Partners, who I found to be a fantastic cultural, strategic, geographic, and financial fit for our team after evaluating multiple investor groups.
We closed the transaction 3 months later and I am already actively working with FOCUS to find the right companies to join our growing Platform.
I cannot speak highly enough about FOCUS' MSP Team. I will happily serve as a reference any time.
Related Deals