Testimonial
John Dahlberg, Owner, Embee, Inc.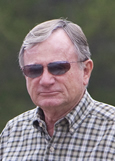 "Embee, Inc. is a leader in the commercial aerospace metal finishing industry, so when I decided to sell Embee I knew that I needed top notch investment bankers to help me navigate the sale process. FOCUS was the ideal firm to find the best acquirer for Embee.
"Brent Costello and Paul Richey, Managing Directors at FOCUS, were instrumental in the execution and closing of the recent sale of Embee to Triumph Group, Inc. They followed a strategic sale methodology and guided the Embee management team throughout the entire process. I was most impressed with the thoroughness of the auction process that FOCUS conducted and the large number of interested suitors that FOCUS found. Brent and Paul are seasoned investment bankers that know the market well. They set aggressive yet realistic expectations throughout the process of selling my company. Their depth of experience, tenacity and active management of the sale process led to an exceptional result for Embee.
"FOCUS receives my highest endorsement."
Related Deals