Clint Tinker, Owner, Opti-Forms, Inc.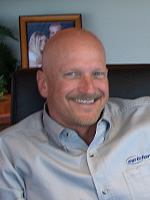 "Opti-Forms is a world leader in electroformed optics, deep-dish optical coatings, and infrared imaging components, so when I decided to sell Opti-Forms I knew that I needed top notch investment bankers to help me navigate the sale process.  FOCUS was the firm I chose.
Brent Costello and Paul Richey, Managing Directors at FOCUS, were instrumental in the successful sale of Opti-Forms to BBd Affiliated LLC.  They conducted a thorough auction process that generated a number of interested suitors and guided the Opti-Forms management team throughout the entire process.  It was a complicated sale to orchestrate, and would not have come together without guidance from the FOCUS team.  Brent and Paul are highly professional, seasoned investment bankers that know the market well.  Their experience, tenacity and active management of the sale process led to a great result for Opti-Forms.
The FOCUS Team receives my highest endorsement."
Related Deals