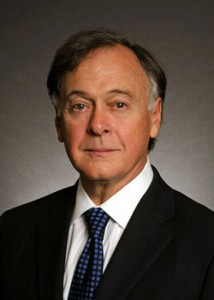 John Slater
Partner and Capital Financing Team Leader
john.slater@focusbankers.com
Highlights
Managing Principal of Slater & Company
Highlights
Managing Principal of Asset Services, LP
Highlights
President of M&A International
Industry Expertise
Business Services
Industry Expertise
Community Broadband
Industry Expertise
Digital Media
Industry Expertise
Distribution Logistics
Industry Expertise
Financial Service Providers
Industry Expertise
Human Resources, Training, E-Learning
Industry Expertise
Internet Services and E-Commerce
Industry groups
Industry groups
Industry groups
John Slater, a FOCUS Partner and Capital Financing Team Leader, has thirty one years of M&A and capital raising experience. Prior to that time, he spent nine years as a practicing attorney, focused primarily on financial transactions, securities and tax matters. Mr. Slater has served clients in industries ranging from information technology and software based services, telecom, broadband distribution, digital media, and business services to manufacturing, health care and distribution logistics.
At FOCUS, Mr. Slater heads the firm's corporate financing efforts as well as manages M&A transactions for clients. Mr. Slater represents clients throughout the United States from his central U. S. location in Memphis, TN. He publishes the Capital Matters blog at www.capmatters.com. The site provides information and tools to assist entrepreneurs and their advisors in accessing sources of financing needed to support renewed business growth as the U. S. begins to emerge from the recession.
Prior to joining FOCUS in 2005, Mr. Slater was Managing Principal of Slater & Company and its predecessor, Asset Services, LP, which he founded in 1985 to provide investment banking services focused on entrepreneurial companies. Over the past thirty years, Mr. Slater has managed more than 200 M&A and capital raising transactions with aggregate values in excess of $3 billion. His experience includes mergers, acquisitions and divestitures, private placement of debt and equity, transition planning for family businesses, business valuations, going private transactions, industrial revenue bond financings and initial public offerings. At Morgan Keegan, Mr. Slater managed more than $200 million of capital raising transactions for a variety of financial institutions.
John Slater graduated from Princeton University with an AB degree in Economics in 1970 and the University of Virginia Law School in 1973 with a JD degree. In 1982, after nine years of successful law practice with a focus on financial and securities law, Mr. Slater embarked on a new career to provide capital raising and financial advisory services to the entrepreneurial community. He joined the then embryonic corporate finance department at Morgan Keegan & Company and participated in a variety of capital raising projects, including both private placements and public offerings.
After several years, Mr. Slater realized that there was a need for investment banking services among private businesses that were too small to attract larger national investment banking firms . To meet this need, he founded Asset Services in 1985. The firm grew steadily and became a regional leader in its field. In 1995, as President of M&A International, a global network of independent merger and acquisition firms, Mr. Slater championed the use of advanced communications technologies to create a real time, online, worldwide internal information and deal sharing network for the organization during the very early stages of internet adoption. Mr. Slater has maintained a strong interest in information technologies; particularly broadband distribution and web based technologies and services as well as digital media and digital video and he has managed a number of transactions in these fields.
Contact Information
John Slater
Partner and Capital Financing Team Leader

United States

Phone: 901-684-1274
Cell: 901-230-5062
Fax: 901.324.4868
john.slater@focusbankers.com
Office of Supervisory Jurisdiction: Atlanta, Georgia