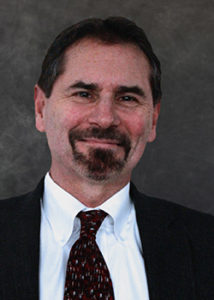 Paul Dickson
Managing Director
paul.dickson@focusbankers.com
Industry groups
Industry groups
Paul has over 30 years of international business experience in leadership, sales, marketing, operations, law and finance. Paul has personally negotiated well over $1B in business transactions (product, services, capital raises and M&A) of various types on several continents in the areas of advanced manufacturing, food and beverage, packaging, IT and software, retail and others.
Paul spent the first couple of decades of his career working in various capacities for several Fortune 500 public high tech companies in Silicon Valley and Silicon Forest.
He later started up a manufacturing software company, built it and sold it to a large public company at a significant multiple.
After selling his business in 2006, Paul decided he wanted to utilize his experiences and successes to help other entrepreneurs and companies grow, build value and exit.  He has helped dozens of companies in multiple industries on their journey, culminating in highly profitable M&A events.
Paul holds a J.D. degree from the University of Oregon and undergraduate degree from the University of Santa Clara.  He is a member of the California State Bar, and holds Series 7 and 63 FINRA/Securities Licenses.
Contact Information
Paul Dickson
Managing Director
8065 Leesburg Pike
Suite 750
Vienna
,
VA
22182
United States
Office of Supervisory Jurisdiction: Los Angeles, California Metro