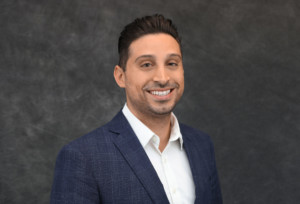 Giorgio Andonian
Principal
giorgio.andonian@focusbankers.com
Industry Expertise
Automotive Aftermarket
Industry groups
Industry groups
Giorgio Andonian, a FOCUS Principal, has over 15 years of experience in the automotive industry.
Prior to joining FOCUS, Mr. Andonian spent his years at a prominent regional tire chain in Southern California in a variety of positions with expertise in areas including inventory management, purchasing, finance and operations. He moved on to become the Vice President of another regional tire group in Southern California overseeing all aspects of the operation including sales, marketing, finance and human resources.
Giorgio joined the FOCUS team in 2019. His automotive industry experience and expertise make him a valuable asset to the Automotive Team where his primary responsibilities include crafting and evaluating target lists, financial modeling and analysis and business development.
Mr. Andonian earned his Bachelor of Science degree in Business Administration/Finance from the University of San Diego. He received his M.B.A. from The Pepperdine Graziadio School of Business.
Contact Information
Giorgio Andonian
Principal
18012 Sky Park Circle
Suite 200
Irvine
,
CA
92614
United States
Office:

213-943-1395
Fax:

213-943-1397
Office of Supervisory Jurisdiction: Los Angeles, California Metro