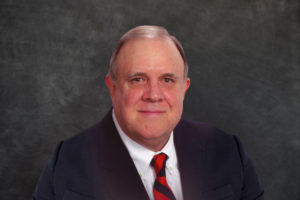 George M. Norton III
Senior Advisor
gmnorton@bellsouth.net
Highlights
Works published in 'Valuation: Maximizing Corporate Value'
Highlights
Strategic Planning & Corporate Development, Ernst & Young
Highlights
Senior M&A Positions with Northwest Industries and Duff & Phelps
Highlights
Acquisition Group of Booz & Company
George M. Norton III brings to FOCUS decades of experience in all phases of business combinations. As managing partner of his own consulting firm for the last 20 years, he focuses his efforts on assisting middle-market firms clarify their vision, accelerate their growth, and efficiently and profitably transfer ownership. His approach, which has been honed in over 50 successful transactions worth over one billion dollars, has been published by John Wiley and Sons, Inc. in the book, Valuation: Maximizing Corporate Value. His frequent retention as an expert valuation witness underscores his wealth of experience in this area.
Mr. Norton began his career designing business analysis models for IBM and then earned an MBA in International Finance from The Wharton School. After graduation he joined the Acquisition Group of Booz & Company where he spent several years helping domestic and international firms develop and implement aggressive diversification plans. He then held senior M&A positions with Northwest Industries and Duff & Phelps before being recruited by Ernst & Young to assist in developing the firm's national Strategic Planning and Corporate Development practices.
Mr. Norton puts his considerable talents to use serving on the Board of Advisors for Action Ministries and as a Senior Liaison for Community Consulting Teams. Although he recently climbed Mt. Kilimanjaro, he generally limits his extracurricular activities to the safer pursuits of powder skiing, blue water sailing and golf.
Contact Information
George M. Norton III
Senior Advisor
2001 W. Cavendish Ct.
Alpharetta
,
GA
30022
United States
Office of Supervisory Jurisdiction: Atlanta, Georgia