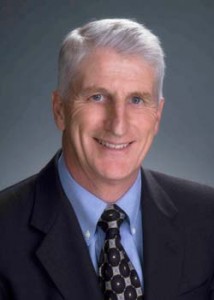 Gareth Clarke
Senior Advisor
garethc@bellsouth.net
Highlights
Chief Executive, Inviro Medical Devices
Highlights
President, Columbia Crest Consulting
Highlights
Senior Management Positions with the London International Group
Gareth Clarke, FOCUS Senior Advisor, is based in the Atlanta, GA office. Mr. Clarke is a seasoned, internationally experienced CEO with a background featuring strong strategic, financial and marketing skills with a particular emphasis on the healthcare sector. Mr. Clarke currently serves as Chairman & CEO at Innovation Technologies Inc. a privately held medical device company, marketing Irrisept, a product focused upon reducing surgical site infections.
Previously, Mr. Clarke served as Chief Executive at Inviro Medical Devices, an innovative medical device start-up in Atlanta, Georgia. His comprehensive business plan transformed Inviro from a R&D operation to a fully functional commercial organization.
Prior to his role at Inviro, Mr. Clarke served as president of Columbia Crest Consulting, a firm focused on developing strategies to increase enterprise value. Additionally, Mr. Clarke held senior management, marketing and finance positions with the London International Group, a United Kingdom stock exchange listed company that was a global leader in the surgical glove and family planning markets. He served as a member of the company's board of directors and was the driving force behind the global growth of the Biogel surgical glove business.
Mr. Clarke received an honors degree in economics from the University of London. In addition, he is a Fellow of the UK Chartered Institute of Management Accountants; a member of the UK's Institute of Directors and holds a diploma in marketing from the UK's Institute of Marketing. He also serves as a Board Member of Refugee Resettlement and Immigration Services of Atlanta.
Contact Information
Gareth Clarke
Senior Advisor
507 Pinetree Drive
Atlanta
,
GA
30305
United States
Office of Supervisory Jurisdiction: Atlanta, Georgia