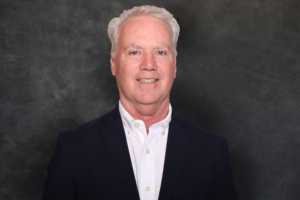 Bob Maiden
Managing Director, Human Capital Management Team Leader
[email protected]
Highlights
KPMG CPA
Highlights
CFO Startup Software Firm Sold to Fiserv
Highlights
Founder/CEO Software Training/Distance Learning Company
Highlights
Sold His Middle Market Company to $2Bil inVentiv Health
Highlights
M&A Specialist in the Staffing/Recruiting/HR Technology Industry
Industry Expertise
Business Services and Business Process Outsourcing
Industry Expertise
Human Capital Management
Industry Expertise
IT Services and Solutions
Industry Expertise
Outsourced Pharma/Biotech Services and Technology
Industry groups
Industry groups
Bob Maiden, a FOCUS Managing Director, has extensive experience in public accounting, corporate finance and human capital management roles. Prior to joining FOCUS, Mr. Maiden was a partner at Stony Hill Advisors in the Philadelphia area where he founded and led the firm's Human Capital Management M&A practice.
Mr. Maiden was co-founder and President of Maxwell Training Centers, a brick-and-mortar workforce training firm later transformed with a web-based SaaS model. Under his leadership, the Company earned four Wharton/Philadelphia Business Journal Top 100 Awards for being a Fastest Growing Privately Held Business. After 16 years of growth, Maxwell was acquired by inVentiv Health. Subsequent to the sale Mr. Maiden managed the integration, and led additional growth of the Company, staying with inVentiv for seven years. After his departure in early 2014 he launched his M&A advisory practice, focused on middle market staffing, recruiting and HR technology companies.
Mr. Maiden has developed an extensive network of staffing firm owners/leaders from small private firms to the largest public firms across the U.S. and Canada, in every segment of the market. He is an active member of the American Staffing Association, New Jersey Staffing Alliance, Alliance of Merger and Acquisition Advisors and Association for Corporate Growth. Mr. Maiden has served as a judge and mentor on many entrepreneurial initiatives including Comcast Business Innovation-4-Entrepreneurs; Temple Fox School of Business Be Your Own Boss Bowl; The Young Entrepreneurs Academy (YEA!); Mercy Vocational High School; and has taught workshops at Drexel University's Close School of Entrepreneurship on "Accounting for Startups."
Mr. Maiden graduated from Drexel University with a B.S. in Accounting and a minor in Manpower Management.
Contact Information
Bob Maiden
Managing Director, Human Capital Management Team Leader
8065 Leesburg Pike
Suite 750
Vienna
,
VA
22182
United States
Mobile:

215-353-0486
Fax:

202-785-9413
Office of Supervisory Jurisdiction: Washington, DC Metro