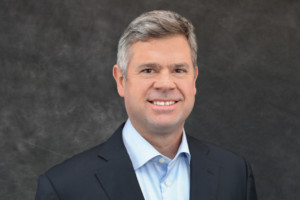 Abe Garver
MSP Team Leader & Managing Director
abe.garver@focusbankers.com
Highlights
Sell-, buy- and capital-raise experience with over 50 public, private and Inc. 500 fastest-growing companies
Highlights
M&A industry thought-leader appearing on Bloomberg, Fox Business and at NASDAQ
Highlights
Published over 110 articles in FORBES, Seeking Alpha & Yahoo! Finance
Industry Expertise
Healthcare
Industry Expertise
SaaS
Industry Expertise
E-Commerce
Industry groups
Abe Garver, a FOCUS Managing Director, has over 20-years professional experience in M&A investment banking and management consulting. Over the course of his career, he has worked on sell-, buy- and capital-raise assignments for over 50 public, private and Inc. 500 fastest-growing companies.
Mr. Garver currently spends 100% of his time focused on the managed services provider (MSP) vertical.  During 2020 Mr. Garver is credited with originating and closing four (4) PE-backed MSP Platforms, working for a fifth on the buy side, and the sale of three (3) MSP bolt-ons to PE-backed Platforms (which are pending close in December 2020).
Mr. Garver is an M&A industry thought-leader appearing on Bloomberg, Fox Business and at NASDAQ. He has published over 110 articles in FORBES, Seeking Alpha, Yahoo! Finance and other media outlets. His previous employers include Merrill Lynch's M&A Technology Group, and Ernst & Young's Business Valuation Group.
Mr. Garver holds a Bachelor of Science in Business Administration from The University of Southern California Marshall School of Business, and a Master's Degree in Finance from the Manderson Graduate School. He is registered with the Financial Industry Regulatory Authority (FINRA) as a General Securities Representative (Series 7 and 63) and a Limited Representative – Investment Banking (Series 79).
In addition to his professional pursuits, Mr. Garver is a member of The University Club of New York and Governor (Emeritus) of the University of Southern California Alumni Association.
Contact Information
Abe Garver
MSP Team Leader & Managing Director
8065 Leesburg Pike
Suite 750
Vienna
,
VA
22182
United States
Office of Supervisory Jurisdiction: Washington, DC Metro