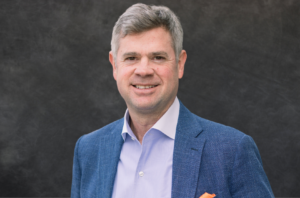 Abraham Garver
Managing Director, MSP Team Leader
[email protected]
Highlights
Advised on MSP transactions with 73 parties between 2020-2023
Highlights
Catapulted 10 MSPs into "New Platforms" for private equity sponsors between 2020-2023
Highlights
Recurring news source for ChannelE2E, CRN, Channel Futures, TechTarget & PEHub
Highlights
Recurring speaker at IT Nation Connect, Channel Partners, MSSP Alert Live and MSP Business School
Industry Expertise
Vertical-agnostic and vertical-focused managed service provider (MSPs)
Industry Expertise
Managed Security Services Provider (MSSPs)
Industry Expertise
Cybersecurity Maturity Model Certification (CMMC)
Recent MSP/MSSP Deal Experience
MSP Corp

ProVelocity

Entech Computer Services, Inc.

Cantey Technology Consulting, LLC

Golden Technologies, Inc.

Security7 Networks, LLC

DS Tech

DSM Technology Consultants, LLC

Intelligent Technical Solutions, Inc.

Lighthouse Technology Partners

Accelerate, Inc.

CMS IP Technologies

Unicom Technologies

CyberSheath Services International, LLC

Versiant Corporation, Inc.

Cantey Technology Consulting, LLC

The Network Support Company, LLC

AKUITY Technologies

General Informatics

Frontenac XI Private Capital, L.P.

Integrated Computer Solutions of Vestal, LLC

ECS Acquisition Holdings, LLC
Industry groups
Industry groups
Abraham Garver leads the MSP Team for FOCUS Investment Banking.  Over the past four years the team has advised on MSP transactions with 73 parties including catapulting the 10 MSP below into "New Platforms" for private equity sponsors:
The Purple Guys (ECS + My IT)
TechMD (formerly ICS)
General Informatics
Integris (Domain + Tier 1)
Cantey Tech (Cantey Tech + Cantey EDU)
CyberSheath
ITS (Intelligent Technical Solutions + Intivix + PC Miracles)
Entech (Entech + ITVantage)
ProVelocity + IronEdge
MSP Corp + Groupe Access
Over his career Mr. Garver has worked on sell-, buy- and valuation assignments with approximately 150 public, private, and fastest-growing members of the MSP501, CRN500, ChannelE2E Top 100 & Inc. 500 and served as a guest commentator on Bloomberg, MSP Business School and at NASDAQ.
Mr. Garver is a recurring conference speaker for IT Nation Connect, Channel Partners and MSSP Alert Live and recurring news source for ChannelE2E, CRN, Channel Futures, TechTarget & PEHub.  As an author he has contributed over 125 articles in numerous publications including FORBES.
Prior to joining FOCUS, Abraham worked with Merrill Lynch's M&A Technology Group in San Francisco and E&Y's Business Valuation Group in Los Angeles. In addition to his professional pursuits, Mr. Garver is a member of The University Club of New York and Governor (Emeritus) of the University of Southern California Alumni Association.
Mr. Garver holds a Bachelor of Science in Business Administration from The University of Southern California Marshall School of Business, and a master's degree in finance from the Manderson Graduate School. He is registered with the Financial Industry Regulatory Authority (FINRA) as a General Securities Representative (Series 7 and 63) and a Limited Representative – Investment Banking (Series 79).
Contact Information
Abraham Garver
Managing Director, MSP Team Leader
8065 Leesburg Pike
Suite 750
Vienna
,
VA
22182
United States
Office of Supervisory Jurisdiction: Washington, DC Metro