Meet Rich Pierce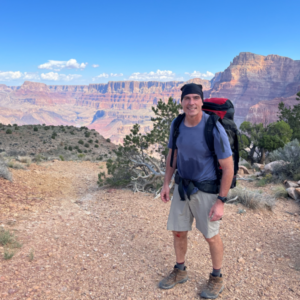 "FOCUS allows me the freedom to make my own decisions as I continue to build my Telecom practice, while at the same time allowing me to tap into a broader set of resources to more effectively serve my clients." "FOCUS allows me the freedom to make my own decisions as I continue to build my Telecom practice, while at the same time allowing me to tap into a broader set of resources to more effectively serve my clients."

I have worked for two nationally recognized middle market investment banks where I focused on the telecommunications services industry. I started my career at Legg Mason in their investment banking group. In 2005 when they divested their investment banking group to Stifel, I joined Stifel to build their Telecom group. My clients include providers of network related hardware and software products, wireless and wireline telecommunications service providers and network engineering and construction companies. Before becoming an investment banker, I had a successful seven-year career as an officer in the U.S. Army Military Intelligence Corps. I enjoy hiking and the outdoors and have had the good fortune to go on backpacking trips on three continents and several islands.
When the 2008 financial crisis hit, I found myself looking for my next role. I came across FOCUS through networking and researching middle market investment banks. As I learned more about the organization, I found the opportunity interesting as it was a way to take a bet on myself. I would have deal execution support, but I was in control of my own success. FOCUS offers flexibility and provides a structured way to run my own business within a business. The compensation model differs from my previous investment banker roles but is very transparent. Joining FOCUS would allow me the opportunity to concentrate on my clients' goals rather than a year-end deadline to get a discretionary bonus.
Over the past 14 years, I have seen FOCUS grow and welcome bankers with a variety of expertise. FOCUS built an infrastructure to provide compliance, research, marketing and administrative resources to bankers; as a result, my business has thrived. The firm has developed a well-known brand in the market. The collaborative culture across the firm enables me to draw extensive knowledge from my colleagues. FOCUS has created a relationship with referral partners that can provide deal flow. While this is not the main way I bring clients to FOCUS, it helps me maintain a healthy pipeline and revenue source.
If a banker is looking for freedom and flexibility, FOCUS is absolutely the right choice. You have the ability to manage your business within broad guardrails with the support of a variety of departments – research, marketing and HR. Flexibility lends itself to different styles of execution and you are not stuck in a box with one way to do everything. FOCUS provides you with the tools to do an outstanding job for your clients.
Contact Rich to learn more: