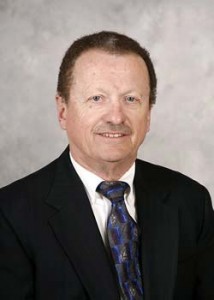 Les Mace
Senior Advisor
les_mace@bendcable.com
Highlights
Cofounder and VP, Cascadia Technology Corp.
Highlights
VP of R&D, Novametrix Medical Systems (Respironics)
Highlights
Bioscience Grant Review Committee, Washington Technology Center
Highlights
Medical Device Industry Consultant
Industry Expertise
Medical Devices
Industry Expertise
Emerging Medical Technology Assessment
Industry Expertise
Noninvasive cardio-respiratory monitoring systems
Industry Expertise
Engineering Management
Industry Expertise
Product Development
Industry groups
Les Mace, a FOCUS Senior Advisor, has over 35 years experience in the medical device industry serving in capacities of co-founder, strategic business planning, market research, technology assessment, product/market development, licensing, intellectual property, OEM sales, regulatory affairs and manufacturing operations.
He has in-depth technical and industry knowledge of many medical device market segments including hemodialysis, diagnostic ultrasound, cardiovascular devices, defibrillation, respired gas analysis, respiratory mechanics, sleep apnea monitoring, non-invasive optical sensors, infrared spectroscopy and cochlear implants (neuro-stimulation).
Before joining FOCUS, Mr. Mace served for 12 years as Vice-President of R&D with Novametrix Medical Systems, Inc. (later acquired by Respironics/Philips) at their Redmond, Washington facilities. There he managed a staff of multi-disciplined scientists and engineers in conducting research on non-invasive, IR spectroscopy sensors for real time analysis of respired and tissue blood gases. The division also manufactured many of the systems critical components.
In 1985 as co-founder and first employee of Cascadia Technology, he was involved in all aspects of growing this start-up company which later developed the first solid state IR spectrometer for anesthesia and critical care monitoring. Today that product still holds considerable market share. His involvement and close contacts with the industry later resulted in the company's acquisition by Novametrix.
After graduate school Mr. Mace accepted the position of engineering manager of special products at Physio Control (Medtronic) where he led the development of a new cardiovascular monitoring system. As product planning manager he worked closely with the marketing, sales and outside clinical luminaries in evaluating new product ideas which later he translated into engineering product specifications. He identified and coordinated the company's first technology acquisition.
With American Hospital Supply (Lifemed Division) he served as a project engineer on the design and development of their in-home hemodialysis system. He also trained domestic and international sales staff as well as patients on the operation of the system.
Mr. Mace graduated with a BEE and MS (electrical and bioengineering) from Ohio State University, and spent an additional three years of post-graduate bioengineering studies at the University of Washington. In addition to his independent consulting services, he currently serves on several medical device advisory boards as well as locally volunteers with the Central Oregon Economic Development Association. He is a member of the Oregon Bioscience Association and a life member of the IEEE. He is an inventor on 15 issued patents.
Contact Information
Les Mace
Senior Advisor
62776 Mt. Hood Drive
Bend, OR 97701-5787
United States

Mobile: 541-554-7409
les_mace@bendcable.com
Office of Supervisory Jurisdiction: Los Angeles, California