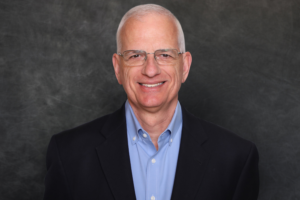 Barry Calogero
Managing Director, Government and Business Teams Leader
[email protected]
Highlights
Operating Executive in 7 Companies; Broad Industry Experience
Highlights
Leader that specializes in Transformation and Enterprise Value Creation
Highlights
Led Private-Equity Backed, Public, and Family-Owned Firms
Highlights
Deep management consulting process-focused approach from small to multinational companies
Industry Expertise
Automotive
Industry Expertise
Discrete Manufacturing & Automation
Industry Expertise
Food Manufacturing & Distribution
Industry Expertise
Government & Defense
Industry Expertise
Hospitals & Healthcare
Industry Expertise
Information Technology & Software Development
Industry Expertise
Life Sciences – Pharma, BioPharma, & Med Device
Industry Expertise
Management Consulting
Industry Expertise
Semiconductor Manufacturing
Industry Expertise
Supply Chain Management
Industry groups
Industry groups
Industry groups
Industry groups
Barry Calogero, a FOCUS Managing Director, brings more than 30 years of executive management and consulting experience, with an emphasis on driving operational excellence and improving the enterprise value of companies around the world. His expertise includes Aerospace and Defense, Information Technology, Manufacturing, Healthcare, Life Sciences, Automotive, Business Services, and Food Manufacturing & Distribution.
Mr. Calogero has deep experience in Supply Chain and Manufacturing Industries. Prior to FOCUS, he was the Vice President of Operations for McElroy Manufacturing, Inc., an OEM with revenues of $100M and 250 people. Under his leadership, he leveraged Lean Manufacturing and Advanced Manufacturing technologies to transform the operations of the company. He drove an increase of Gross Margin by 700 basis points, while improving On-Time Performance from 62% to 92%, reduced turnover by 60%, with world-class safety and quality.
As the COO of Coastal Sunbelt Produce, he was responsible for operations, supply chain management, street sales, and asset velocity for this Private Equity backed $300M, 500-person Food Manufacturing and Distribution firm, delivering a 100-basis point increase to EBITDA in the first year. He has also worked in the Aerospace sector, launching his career at Lockheed Martin and Boeing in Finance and oversaw $3B in helicopter and weapons systems contracts. He also led a consulting business in Michigan that transformed product development for Ford, General Motors, and several Tier 1 & 2 Automotive suppliers.
He also worked extensively in Management Consulting and Government Information Technology. He helped transform over 200 companies in Manufacturing, Distribution, Hospitality, Technology, Semiconductor, Life Sciences, and Hospitals/Healthcare. He founded a management consultancy, XSell Solutions, improving performance in Sales, Supply Chain, and Production. He also served as the President of Tefen USA. For this 100 person Global Management Strategy and Operations Consulting firm, he directed all activities within North America and the Far East. Customers included Schneider Electric, Massachusetts General Hospital, Baxter Healthcare, Abbott Laboratories, Applied Materials, Amgen, and Pfizer.
His career in Government IT included Senior VP of Sales and Strategy at Robbins-Gioia, a 600-person program management and business process outsourcing firm, with clients across the DOD and Federal Civilian Agencies. He also served as the Business Manager for Computer Sciences Corporation, leading systems integration programs for the Department of Interior and Department of Commerce.
With an MBA from The George Washington University and a BA from Loyola University Maryland, he is an accomplished presenter, including keynote presentations in Healthcare and National Manufacturing Week conferences, to name a few. Mr. Calogero is a Member of the Young Presidents' Organization Gold Washington DC/Baltimore Chapter and past Chairman of the YPO DC/Baltimore Chapter.
Mr. Calogero holds FINRA Series 63 and Series 82 licenses.
Contact Information
Barry Calogero
Managing Director, Government and Business Teams Leader
8065 Leesburg Pike
Suite 750
Vienna
,
VA
22182
United States
Phone:

(703) 628-3093
Fax:

(202) 785-9413
Office of Supervisory Jurisdiction: Washington, DC Metro