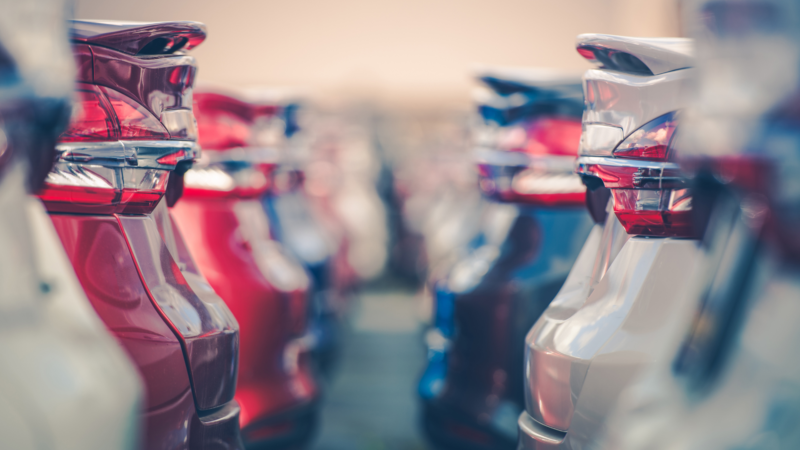 Meet a Dealmaker: Sun Auto's Garman Talks M&A Strategy
Chris Garman is vice president of corporate development for Sun Auto Tire & Service Inc. His family business, Wilhelm Automotive, was acquired by Sun Auto Tire - then known as GB Auto Service Inc. - several years ago.
Garman joined Wilhelm in 2000. Over the years, he worked his way up to becoming president and co-owner of nine, high-volume stores in the Phoenix, Ariz., market. After the sale of Wilhelm, Garman continued with GB/Sun and soon discovered a love for mergers and acquisitions. (In 2021 alone, Sun acquired nearly 12 tire dealerships - the largest being Plaza Tire Service Inc., a 70-plus store dealership based in Cape Girardeau, Mo.)
In this MTD exclusive, Garman discusses Sun Auto Tire's acquisition strategy, why the mergers and acquisitions market will remain hot and more.
McGregor: Sun Auto really began to accelerate acquisitions, moving into new markets after Leonard Green & Partners became a majority owner last September. I imagine this was not coincidental. What resources does Leonard Green bring to the table for Sun Auto?
Garman: It actually was more coincidental than you think. A deal like Plaza Tire doesn't happen overnight. It takes time. A lot of those were in our pipeline and we had been working on (them) and just happened to transact right after Leonard Green invested in us.
The resources that Leonard Green brings to us - capital, credit and experience - gives us the ability to expand. They've helped us grow the company by making significant investments in our back office, technology and our M&A team - all across the company.
Leonard Green is a long-time investor and they're willing to make upfront investments to make the company great. And the team they've brought in - from our new CEO, Tony Puckett, (to) our chief technology officer, our chief development officer and our chief marketing officer… they've just been great additions. We're really building something special and I think that Leonard Green was kind of the catalyst to make that all happen.
McGregor: How big is your team in corporate development?
Garman: Our team is six on the M&A side, which includes financial planning and analysis. And then we've got another five people dedicated solely to integration. It totals 11 roles just dedicated to acquiring and integrating acquisitions.
McGregor: What is Sun Auto currently looking for in a transaction?
Garman: We're still focusing on the Southwest and the Midwest, adjoining markets to where we're at. Some opportunities we've gotten into kind of stretched our footprint. But our focus is on the current market set we're in and the adjoining markets around those.
And then from a business standpoint, we're looking at well-run, high-quality, top three or four dealers in a market. We want to be in the tire business, so having some tire capacity is important. We need a certain number of bays - at least eight bays - and prefer a medium- to larger-size facility in a good market area.
McGregor: Your ideal business mix can be anywhere from 100% service to 100% tires and everything in between?
Garman: From an acquisition standpoint, we're not limiting ourselves to just one or the other. We feel like we've proven we can operate both business models and everything in between. And we'll continue to do that. We're interested in retail service and tires. We are not focused on commercial or wholesale currently.
McGregor: Talk about Sun Auto's current philosophy on keeping brand names. How does that work and where do you see it going?
Garman: We'll continue to leverage local brands. Ramona Tire is a great example. e 16 stores we bought had a great footprint in their market. The name was firmly established there. We continue to build that by buying smaller tire dealers and rebranding them as Ramona Tire.
Our rebrands really come into play where either we have a larger brand that we want to brand it under or we don't have a dominant brand in a market.
Houston is a great example. Louetta Automotive was a smaller brand that we bought and just didn't have any real market dominance. So we needed a brand. We had used Sun Auto in Texas, so it just made sense to use that in Houston.
But by and large, our goal is to get into a market that has a dominant brand that we can leverage and grow that existing brand.
McGregor: Any advice that you have for a tire dealer who is preparing a business for sale, along with the real estate?
Garman: Number one, get your books in order. Clean up your profit and loss statement, clean up your balance sheet and make sure that when somebody comes in to look at your financials that they're clean and they're ready to be looked at. Understand that somebody's going to want to take a deep dive into those financials and the cleaner they are, the easier it is for them to evaluate and give you a fair valuation for your business.
From a real estate perspective, make sure your facilities are clean. Good operators keep their places clean and tidy. Think about it as if you're selling a house. You go in, maybe you stage it - but you make it look nice. So making sure you're keeping the real estate that way is probably the best advice from a real estate perspective. Then get your leases straightened up and in order. If you're leasing things, make sure you have long-term leases in place. If you're thinking about selling your real estate, figure out what value you're placing on that.
Start to think about value and what you want and need from the business and/or the real estate in order to sell, exit and retire. Be realistic about what they're worth.
McGregor: What do you see coming down the pike with regards to online tire sales, mobile tire installation and new business models that could impact tire dealers?
Garman: I definitely think that online tire sales and mobile installation are going to be a bigger part of the business. There's this segment of our population that's going to demand it.
I think tires are going to be a bigger part of our future and that battery sales and service will be a bigger part of the future of cars as the industry evolves.
Everybody's going to have to go from the traditional service model that we've all operated on for a hundred years and more to servicing a completely different type of automobile that not many of us see in our stores today.
And customers are going to want things differently, right? They're connected as they drive. And we're going to have to be able to provide better, faster and more convenient service. That's where I think online sales and mobile installations and those sorts of things just make it more convenient for the customer. We're going to have to do that to be successful in the future.
McGregor: The strength of the tire and service business was shown during COVID-19. What do you think some of the long-term impacts of COVID-19 will be on the tire and service business?
Garman: I do believe, to some degree, it's had an impact on exits. Some people looked at it and thought they don't want to go through this again. I also think from an operations perspective, there's going to be some changes - different expectations from customers (and) different levels of service.
COVID-19 gave rise to the work-at-home industry that I don't think existed as strongly as it did in the past. And it's created opportunities for all employees to move into different careers and to be able to work from home and live wherever they want to live. And that shift from urban to rural living, I think, is going to impact where you put stores and how you can hire employees.
McGregor: I see a big shift in weekend business...
Garman: We saw a big shift in that just through COVID-19 because with work from home, people no longer needed a car to drive to the office. You could drop (a vehicle) off on Wednesday morning or Thursday morning and pick it up Thursday night. It didn't matter. You didn't need it today. And so again, this convenience factor and where the business is, I think, have shifted. Those downtown (dealerships) that are (near) high-rise office buildings that are empty now are going to struggle a bit.
McGregor: Let's talk about current market activity. What do you attribute this high level of dealmaking to and do you see it continuing for a while?
Garman: One, I think there are a lot of baby boomer-age owners who either have no plan to transition, nobody to transition the business to or that second and sometimes third generation just isn't interested in the business. They're looking to retire and move on. Their business has never been as valuable as it is today because it's a very attractive, steady, recession-resistant space. And so that makes it attractive for all of the investment money that's sitting on the sidelines. They've got to put it to use somewhere and we've made a good spot to put it in.
And I think that's what's driving a lot of the activity and I don't think that's going to change. I do think that values are leveling out and maybe even softening a bit and we might have hit a peak in valuations, at least for a little while. But the values are still really good and people are still able to retire based on what they've built. Also, I just don't see other players in the market going away. We're going to continue to be active and aggressive in the market and our competitors don't seem to be slowing down.
McGregor: As Sun expands into other regions and across the country, is there a concern that the company's growth may exceed its current capabilities running these new acquisitions from your headquarters in Tucson, Ariz.?
Garman: No, that isn't a concern. One, there are lots of other large tire and service retailers that successfully operate a lot more stores than we do. And we don't see any reason why we can't operate even more successfully. We have a team in Tucson, we've got a team in Tempe, Ariz., and we've got teams spread out in other places.
This article was previously published on Modern Tire Dealer.