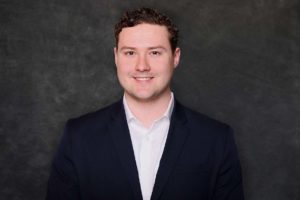 Peter Lewczykowski
Associate
[email protected]
Highlights
Investment banking analyst at Jordan, Knauff & Company
Highlights
Summer investment banking analyst at InterOcean Advisors
Industry Expertise
Manufacturing
Industry Expertise
Medical distribution
Industry Expertise
Capital Raise: Real estate, medical services and attractions industries
Industry groups
Industry groups
Industry groups
Industry groups
Peter Lewczykowski, an associate at FOCUS, joined the firm in May 2022 and is a member of the Business Services, Supply Chain, Government and Defense, and Food and Beverage teams. He has experience in buy-side and sell-side engagements as well as capital raising.
Before joining FOCUS, Peter was an investment banking analyst at Jordan, Knauff & Company in Chicago, where he was in charge of financial analysis, materials preparation, and client relationship management. Before that he was a summer investment banking analyst at InterOcean Advisors, in charge of research, materials preparation, and business development.
Peter is a graduate of the University of Illinois at Urbana-Champaign, where he earned a Bachelor of Arts degree in Economics and a Master of Science degree in Finance.
Contact Information
Peter Lewczykowski
Associate
5406 N. Melvina Ave.
Chicago
,
IL
60630
United States
Office of Supervisory Jurisdiction: Washington, DC Metro