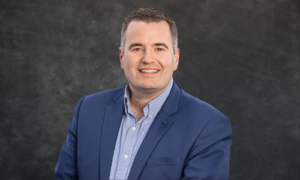 Donal Cantillon
Managing Director
[email protected]
Industry groups
Industry groups
Donal holds an MBA, a BSc. Finance Degree and is a Fellow of the Association of Chartered Accountants (ACCA) with 15+ years of banking and commercial/corporate finance experience working with SMEs, large corporates, and semi state bodies. His expertise is in the area commercial finance solutions helping companies to achieve their financing and long-term strategic aims.
During his career, Donal has worked across and successfully completed many transactions in various sectors including retail, hospitality & leisure, healthcare, manufacturing, engineering, technology, logistics, renewables, and property.
Donal is also a Director and President (2022) of Limerick Chamber of Commerce and is an advocate for business growth and economic development in the Mid-West in order to create a thriving region.
Donal specializes in our MBO & Debt Advisory transactions.
Contact Information
Donal Cantillon
Managing Director
Office of Supervisory Jurisdiction: Washington, DC Metro