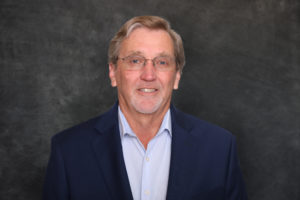 Craig Ladkin
Managing Director
[email protected]
Highlights
25 years in Investment Banking and Mergers and Acquisitions
Highlights
Established derivatives and risk management operation for Nomura Securities
Highlights
Managing Director, AIG Financial Products
Highlights
Founder, Wildflower Developments
Industry groups
Craig Ladkin, a FOCUS Managing Director since 2015, has 25 years of experience managing complex financial and development transactions between private, public and non-profit sectors in a variety of industries and international jurisdictions. He is a senior member of our Advanced Manufacturing team.
He has advised on and negotiated transactions from the very large; for clients such as the World Bank, IFC, the Treasury Departments of more than a dozen OECD nations, along with their state-owned power and utility companies, down to the very small; angel level investments, small city urban renewal projects and private school campuses.
Mr. Ladkin entered investment banking in the 1980s upon joining Nomura Securities in London to help establish their derivatives and risk management operations. Later he joined AIG Financial Products to build a client base in Scandinavia and northern Europe, managing hundreds of groundbreaking transactions up to $1.5 billion.
Mr. Ladkin has advised and managed transactions for the Treasuries of Sweden, Norway, Finland, France, Belgium, Denmark, Canada, the World Bank, IFC, African Development Bank, EDF, Statoil, Hydro-Quebec, BC Hydro, Ontario Hydro and many multi-national corporations and financial institutions.
Mr. Ladkin holds an MBA in International Finance and Marketing from the London Business School in London, England. He also holds a BSc in Geotechnical and Petroleum Engineering from the University of British Columbia. After graduation, he joined the Exploitation Engineering group of Dome Petroleum, which focused on fast-tracking young engineers into management positions. There he managed a significant section of Alberta shallow gas development, while overseeing a multi-disciplined project team of engineers, geologists, lawyers and economists.
Contact Information
Craig Ladkin
Managing Director
20265 Moonlight Court
Bend
,
OR
97702
United States
Office of Supervisory Jurisdiction: Los Angeles, California Metro