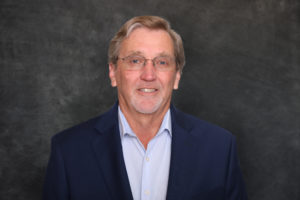 Craig Ladkin
Managing Director
craig.ladkin@focusbankers.com
Highlights
Established derivatives and risk management operation for Nomura Securities
Highlights
Managing Director, AIG Financial Products
Highlights
Founder, Wildflower Development
Highlights
Advised and invested in angel companies
Industry groups
Craig Ladkin, a FOCUS Managing Director, has 25 years of experience managing complex financial and development transactions between private, public and non-profit sectors in a variety of industries and international jurisdictions. He has advised on and negotiated transactions from the very large; for clients such as the World Bank, IFC, the Treasury Departments of more than a dozen OECD nations, along with their state-owned power and utility companies, down to the very small; angel level investments, small city urban renewal projects and private school campuses.
Mr. Ladkin entered investment banking in the 1980s upon joining Nomura Securities in London to help establish their derivatives and risk management operations. Later he joined AIG Financial Products to build a client base in Scandinavia and northern Europe, managing hundreds of groundbreaking transactions up to $1.5 billion. During this period, AIG-FP was at the forefront of creating highly innovative approaches to financial risk management and Mr. Ladkin was frequently requested as a popular speaker in industry forums. Returning to the US as Managing Director, North America, he focused on the Canadian public sector, major utilities and pension funds, with a particular emphasis on establishing innovative methodologies of managing previously un-hedgeable financial risks in long-dated public and private sector projects and investment portfolios.
Mr. Ladkin has advised and managed transactions for the Treasuries of Sweden, Norway, Finland, France, Belgium, Denmark, Canada, the World Bank, IFC, African Development Bank, EDF, Statoil, Hydro-Quebec, BC Hydro, Ontario Hydro and many multi-national corporations and financial institutions.
In 2000, Mr. Ladkin left AIG to pursue micro-projects in angel investments, public and private urban renewal, property development and private education. He founded Wildflower Developments Corporation where he's won awards for restoration of historic buildings, co-founded two private schools, and advised the public sector on urban renewal projects. He has advised and invested in a number of angel companies including Productivity Works, a leader in Voice Recognition Technology (acquired to Microsoft), PhotoChannel Networks (digital imaging processing), and Swan Island Networks (critical information distribution and secure information sharing).
Mr. Ladkin holds an MBA in International Finance and Marketing from the renowned London Business School in London, England. He also holds a BSc in Geotechnical and Petroleum Engineering from the University of British Columbia. After graduation, he was selected to join the Exploitation Engineering group of Dome Petroleum, then Canada's largest oil company, which focused on fast-tracking young engineers into management positions. There he managed a significant section of Alberta shallow gas development, while overseeing a multi-disciplined project team of engineers, geologists, lawyers and economists.
Contact Information
Craig Ladkin
Managing Director
20265 Moonlight Court
Bend
,
OR
97702
United States
Office of Supervisory Jurisdiction: Los Angeles, California Metro