Interview with Walt Hunter, Former COO and CFO of Kayfield Automotive Paint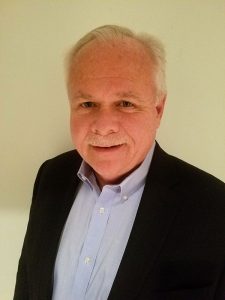 As consolidation in the collision repair industry continues unabated, consolidation in paint distribution has been accelerating as well. National distributors continue to acquire regional and local jobbers, prompting many jobbers to actively consider what this should signal to them.  It's more than just others selling that is now making a large number of owners look closely at what the best option is for their business and their employees.  The industry as a whole has challenges that make even the most cavalier of owners take stock:
Rapidly increasing competitive market
Challenge in maintaining historical levels of profitability
Risk associated with large customers being acquired by consolidators and changing paint lines
Owners reaching an age where retirement is approaching and there is no clear plan for succession.
In a recent interview, Walt Hunter discussed the thought process and issues he and Kayfield considered when looking at their future back in 2015.
Interviewer:          Can you tell us a little about your background, Kayfield, and the factors that were considered in deciding to sell the business?
Walt Hunter:                  Kayfield, a PPG Platinum distributor, was founded in 1983 and served a market area including Delaware, southeastern Pennsylvania, northwestern Maryland, and southern New Jersey from 5 locations.
I was new to the collision repair industry when I joined Kayfield in 2012.  My experience had been in the energy, technology and solid waste industries as an employee, consultant and owner.  In many respects, I was able to take a fresh look at the business and see things from a different perspective.
Like many distributors, Kayfield had been acutely aware of changes in the industry.  To best address those changes, we concluded that for success in the future -- size did matter -- and that we could not get big enough, fast enough to perform at the level we wanted. Although we were a good mid-sized distributor, we did not have the financial resources to acquire others or build the necessary systems and processes that going to the next level requires.
We also looked at other industries that have gone through a similar experience such as airlines, banks and even auto parts.  It does not take long to understand that once consolidation begins in an industry made up of a lot of small competitors, gaining market share becomes a key strategic goal of those in a position to take it.
Interviewer:          People often point to size being critical, what did you see as the critical advantages to getting bigger?   
Walt Hunter:                  As sales discounts continue to get deeper, you must buy at lower prices to sustain adequate gross margins.  We found that maximizing purchase and payment discounts are critical keys to success and long-term profitability.  While Kayfield certainly had good relationships with all of its vendors, there is no doubt that larger entities with more purchasing power were able to negotiate better pricing and therefore achieve higher profitability.
Another advantage of being larger is that overhead can be spread over a much larger volume of sales.  With margins so thin, keeping operating costs as low as possible is critical.  While Kayfield could have substantially increased sales without much additional overhead, we could not have reduced overhead much further after having cut costs significantly over the previous four years.
Interviewer:            Were there any other factors that impacted your view of the future?
Walt Hunter:           Kayfield also evaluated the risk we faced as a paint distributor resulting from the ongoing consolidation in collision repair.   We determined Kayfield could easily lose a large customer (or customers) if they were acquired by a consolidator with another paint company relationship.  Our concern was that we were at risk of losing business through no fault of our own.  Given our size, it would be difficult to absorb such a loss.  Of all of the issues we considered, this is the one we believed could have the most immediate and costly impact.
Another factor that was an important consideration is the long-term impact of accident avoidance technology.  As new and better technologies enter the market, the possibility of a material reduction in accident rates could reduce future demand for our products.  Kayfield was heavily dependent on automotive refinish and was never able to effectively compete in commercial and industrial markets that do not appear to have this particular risk factor.
Interviewer:   Did Kayfield's owners have any other considerations?
Walt Hunter:           Kayfield had two owners, Lynn Keiser and Chris Dunn.  Lynn was ready for retirement and the Chris wanted to continue working for the eventual buyer.  This is a transition many distributors are facing and Kayfield was no exception.  We had discussions with several potential regional distributors but were not able to come to an agreement on price and terms.  Given full recognition of the risk factors we had been discussing, the decision was made to actively pursue the sale of the company.
The decision was made that Kayfield and its employee's long-term success was much more likely if we were part of a larger company.  After coming to that realization, the next step was to go about making that happen in the best way possible.
Interviewer:          Once you decided to sell the company what were your overall goals?
Walt Hunter:           Kayfield like many businesses its size had a family-like atmosphere.  The employees were part of the family and finding a buyer that would continue that kind of relationship and culture was very important.  The owners also wanted to receive a fair price for the business.  Having established those high level goals we were ready to move forward.
Interviewer:          How did you decide where to start?
Walt Hunter:           I have had considerable experience doing mergers and acquisitions in other industries and was very comfortable leading the owners through the process. For the owners of most small to mid-sized businesses, the decision to sell is a one-time event.  While they know every detail of running their business gained over many years, selling the business is an entirely new and probably a once-in-a-lifetime experience.  Selling the business is essentially monetizing your life's work so getting the best result is paramount.  So, we had to decide what approach to take.
I have participated in both negotiated and auction type sales in the past and have found that an auction type process with multiple potential buyers competing for the sale generally provides a much better financial result for the seller.  The competition makes buyers sharpen their pencil.  In fact, Kayfield had discussions with a several regional paint distributors for the possible sale of the company but was never able to get the right financial outcome.  In order to get the best result I recommended that we go through an auction type process.  The owners agreed.
There are a number key factors in getting a successful outcome.   Generally, you must have a very organized, professional and fair process that is kept confidential.  Keeping your efforts confidential is essential in keeping employees and customers comfortable.  You also have to know what a fair value range is for your business given current market conditions and what purchase agreement provisions are reasonable.  The process must also be fair from the buyer's point of view.  Having confidence that they will be treated fairly in a transparent process is just good business.  All of those factors pointed us in the direction of using an intermediary.
At about this time one of Kayfield's largest MSO customers, Keenan Auto Body, sold to a large consolidator.  Kayfield kept the business but at reduced profitability.  The key is that we had a great relationship with Keenan's president, Mike LeVasseur.  Mike had used an intermediary in the sale of his business and had a very good experience.  He introduced us to David Roberts at FOCUS Bankers and we began discussions on how they could help us.
Interviewer:          Why did you decide to use an intermediary?
Walt Hunter:           While our team certainly knew how to run the business and I was experienced in M&A, we lacked the market knowledge of knowing what a fair price would be for the business, the appetite that potential buyers would have for Kayfield, knowing the right contacts, and the ability to manage the process to get the best outcome.Given our belief that the best outcome results from a competitive bidding situation, we knew that we did not have the time, resources, or ability to effectively manage the process.
We learned that FOCUS had been advising and representing distributors facing just these types of situations and had recently represented Painter's Supply in Denver and Refinish Solutions in VA so we knew they had their finger on the pulse of the market.  After several meetings with Dave and his partner Rick Thomas, it was clear they were the experts that we needed.  So we decided to engage FOCUS to prepare us to go to market and run the sales process for Kayfield.
Interviewer:          Can you describe how the process worked?
Walt Hunter:           The process began with the collection of enough information to create a good snapshot of Kayfield.  That two page snapshot contained key information but was also crafted in a way that made it very difficult for anyone to determine it was Kayfield.  The document was then shared with a number of potential buyers.  At the same time, we had uploaded a lot of company information to a tightly controlled site where the information could be shared.  If a potential buyer was interested, a non-disclosure agreement was signed and additional information was shared.  We then spent a period of time answering questions while the potential buyers were preparing their proposals.
On the designated day, proposals were submitted and FOCUS prepared a comparative analysis for our review.  Kayfield met with potential sellers and were able to clarify proposals and begin final negotiations.  Kayfield had a long-standing relationship with a high quality local law firm who had an attorney that specialized in mergers and acquisitions.  Given his in-depth knowledge of how these transactions work was also a significant plus for Kayfield. With FOCUS managing the process and keeping us fully in the loop throughout, we were able to keep managing the business – and improving it all the way through the closing.
Four and one-half months after starting the process we closed on the sale to National Coatings and Supplies.  NCS provided the best overall proposal to Kayfield from both a financial and a cultural fit.
Interviewer:          Did the experience turn out as expected?
Walt Hunter:           Yes, very much so.  By engaging an intermediary we had a very structured process and always knew what to expect next.  That meant we always felt prepared and confident that we had experienced bankers in our corner.
The experience and relationship with NCS also turned out to be great.  They have been excellent to work with and very supportive during the transition.  NCS shares the same values as Kayfield and the combination has worked very well.
The owner's goals were met -- retirement for one and an ongoing role in NCS for the other.
In the end, Kayfield was fortunate to have selected a very capable team of people to help us through the process and achieve a very good outcome.
- End of Interview –