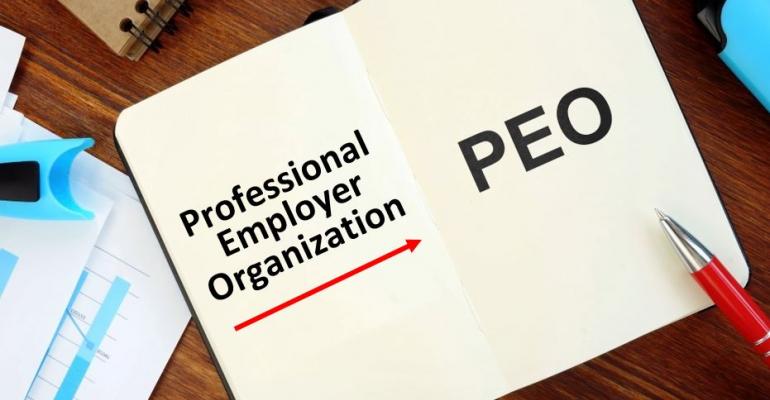 The Changing Landscape of the PEO Industry Due to M&A
In a recent article, written by Wanda Silva, FOCUS Managing Director, and Jim Mack, TAG Financial Institutions Group Managing Director, they discuss the changing landscape of the PEO industry due to M&A.   They explore some of the recent trends in acquisitions and the current state of affairs while also explaining what we might see happening in the next two to three years.
BY WANDA J. SILVA AND JAMES MACK
The past 18 months have been interesting for the world, the United States, and the PEO industry. Almost everyone has felt the results of the COVID pandemic both personally and professionally. We hope we have felt and seen the worst of it and we can return to some level of normal shortly.
It should be no surprise, then, that the PEO industry, as well as mergers and acquisitions (M&A) and consolidation, have also been through a significant amount of change. In this article, we will explore some of the recent trends in acquisitions and the current state of affairs, and look forward at what we might see happening in the next two to three years.
Since the mid to late '90s, the PEO industry has drawn a certain level of attention from Wall Street, private equity (PE), and other moneyed players. From BBSI going public in 1993 to the acquisition of a Florida PEO in '96 by Paychex, to Vincam (private equity-backed at the time) merging with ADP and Insperity (Administaff) going public in '97, the industry has had a combination of large public and private companies, mid-sized companies, and local PEOs that provide a variety of services and service models to the small and mid-size employer market. The 2000s saw continued and increased activity with other companies going public, private equity taking stakes in a number of companies, and strategic PEOs acquiring smaller PEOs. The industry survived the recession of '08 to '09 and has continued strong steps to capture more worksite employees (WSEs) (4 million), clients (173,000), and percentage of employers with 10 to 99 employees (15.3 percent), according to the NAPEO website.1
Recent Trends & Current State of Affairs
Where did that leave the industry during COVID? Working hard to help struggling industries. Fortunately, the clients that used PEOs had markedly better results than those that didn't, including being 58 percent less likely to permanently close, 82 percent more likely to have business operations back to normal, and 18 percent more likely to have had their Payroll Protection Program (PPP) loans forgiven, according to NAPEO's September 2021 white paper.2 This all adds up to stronger PEOs that survived a terrible time in U.S. history. In the midst of this, there were several transactions that closed in early 2021, including an Alabama PEO buying a Florida PEO, a Florida PEO buying an Alabama PEO, a Texas PEO buying a Tennessee PEO, and two PEOs taking on private equity partners/owners. Those are the transactions we know about from press releases. It appears that the interest in transactions in the PEO industry was relatively unaffected by COVID and we expect that to continue as 2021 ends.
One of the trends we see at this time is both strategic and private equity buyers being willing to pay a slightly higher price. This trend is for well-run, quality of gross profit PEOs that have one or more of the following attributes: geographic advantages/position, solid financials, sound risk management practices, and strong sales processes and teams. New private equity firms are looking for platform companies upon which to build. Private equity firms with established platforms are looking for those tack-on acquisitions that extend geographic reach, add PEO-level healthcare benefits plans, bring on talented management team members, or add sales engines from either internal salespeople or well-established broker relationships.
A second trend we are seeing is the larger private equity-backed PEOs aggressively looking for more transactions to help them grow even faster. In some cases, it is because their PE backer changed; in other cases, it is because the overhang (cash not currently being deployed) at the PE firm needs to be put to use, with record-low returns on cash sitting in banks. This will be even more prevalent as we get into 2022, as interest return rates show no sign of improving.
Finally, there is still considerable attention being given to an all-but-certain capital gains tax rate increase that will have an effect on the PEO M&A market. It will depend on the amount of the increase (estimates range from an additional 5 to 19.3 percent) and the effective date. That increase can either have an accelerating effect on deals (close by 12/31/21) or a limiting effect, as some owners may choose to hold on to their companies until better deals come around or the rate changes again in the future.
The Future
What does the future hold? If the past is any indicator of the future, the future for deals looks extremely bright. Deals have happened almost every year for the past 25 years, in good times and in down times.
As a result of many transactions over the years, however, the industry has a bit of a barbell shape to it. The top five to 10 PEOs size-wise in the country have about 50 percent of the total WSEs in the industry. There is a bit of a gap in the number of PEOs in the 15,000 to 75,000 WSE range. Then there are numerous PEOs in the space below that. We believe that the space of PEOs with fewer than 15,000 WSEs is the one that will garner the most attention, have the most activity, and have the most deals from a seller standpoint.
In addition, technology, infrastructure, and people investments will play a large role in how many transactions occur. As we all know, reaching certain critical mass WSE sizes requires making substantial investments that some owners may not be willing/able to make, and the better decision may be to sell the PEO. This will primarily affect the 1,000 to 5,000 WSE space. Getting over that 15,000-WSE hurdle can be difficult as well, and some owners may reach the same conclusion.
A number of PEO owners are on their second PEO ride. At the 2021 NAPEO Annual Conference & Marketplace in September, it was amazing to see quite a few familiar faces of owners who we know from much earlier conferences, still attending and still owning their second PEOs. A number of them may decide to sell in the next few years. Likewise, a number of PEO owners who sold in the past three to five years may be coming off of their non-competes and could be looking to get back into the space. The industry definitely tends to have a "draw you back in" quality.
We also are looking at some synergistic aspects between the PEO and insurance spaces. Several PEOs have their own captive agencies for client-level plans. The insurance agency space is having its own tremendous M&A activity level lately, with a high volume of transactions occurring and several large agencies rolling up 200 to 300 small agencies. It is something to be aware of and watch over the next few years.
Finally, we continue to see a trend of people starting new PEOs, as they see the tremendous value to bring to clients and personally to the owners. At the NAPEO conference, 35 PEOs were recognized for having joined NAPEO in the past 12 months. A large number of these PEOs were started in the past two to three years. Just like when a forest is harvested and new trees are planted to take their places, the PEO industry also has its own method of building bigger, brighter, and better than before. We don't see that changing and look forward to continued activity and growth.
1

     www.napeo.org/what-is-a-peo/about-the-peo-industry/industry-statistics.



2

     www.napeo.org/docs/default-source/white-papers/september-2021-peo-clients-in-pandemic-white-paper.pdf?sfvrsn=9f2c36d4_10.

This article is for informational purposes only and does not constitute an offer, invitation, solicitation, or recommendation to buy, sell, subscribe for, or issue any securities. While the information provided herein is believed to be accurate and reliable, TAG Financial Institutions Group, LLC and Ashland Securities, LLC make no representations or warranties, expressed or implied, as to the accuracy or completeness of such information. All information contained herein is preliminary, limited, and subject to completion, correction, or amendment. It should not be construed as investment, legal, or tax advice and may not be reproduced or distributed to any person. Certain Principals of TAG Financial Institutions Group, LLC are registered representatives of Ashland Securities, LLC Member FINRA, SIPC. TAG Financial Institutions Group, LLC and Ashland Securities, LLC are separate and unaffiliated entities. Securities and Investment Banking Services are offered through Ashland Securities, LLC.
WANDA J. SILVA
Managing Director
FOCUS Investment Banking
Founder
Silva Capital Solutions, Inc.
Marietta, Georgia
JAMES MACK
Managing Director
TAAG Financial Institutions Group, LLC
Livonia, Michigan