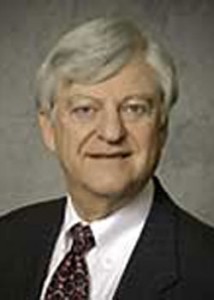 Fred Rock
Managing Director
fred.rock@focusbankers.com
Highlights
Managing Director of Source Growth Capital, LLC
Highlights
Accounting and Auditing Shareholder with Alpern Rosenthal
Highlights
Partner at Touche Ross
Industry Expertise
Manufacturing
Industry Expertise
Energy
Industry Expertise
Franchising
Industry Expertise
Distribution
Fred Rock, a FOCUS Managing Director in Pennsylvania, has more than thirty years experience in investment banking. He has advised clients on matters relating to strategic and operations planning, including evaluating, financing and structuring new or growing business ventures, as well as executing acquisitions and sales of businesses. Mr. Rock has experience in many different industries, with a significant number of clients in the manufacturing, energy, franchising and distribution sectors.
Prior to joining FOCUS, Mr. Rock was a Managing Director of Source Growth Capital, LLC. He served clients as their strategic business advisor and investment banker.
Prior to affiliating with Source, Mr. Rock was an Accounting and Auditing Shareholder with Alpern Rosenthal in Pittsburgh, Pennsylvania, the largest independent accounting firm in Western Pennsylvania. Mr. Rock also served as a member of the executive committee of the firm and was the director of the firm's manufacturing services, and merger and acquisitions services groups. During his 15 year tenure there, he helped build the firm from 40 to 170 people. Prior to 1989, Mr. Rock was a partner of Touche Ross (now Deloitte & Touche), a national CPA firm, where he directed its Pittsburgh Office's Privately Held Business Group and was a national service director for mergers and acquisitions, and a member of its National Enterprise Board.
Mr. Rock has a BS in Accounting from Syracuse University and he has completed the Wharton School of Business, University of Pennsylvania, Advanced Management Training curriculum. Mr. Rock is a Certified Public Accountant (CPA) and is a member of the Pennsylvania Institute of Certified Public Accountants and the American Institute of Certified Public Accountants, where he has served on the National Small Business Advisory Committee. Mr. Rock also serves on the board of directors of several charitable and civic organizations and was an advisor to the U.S. Senate Coal Caucus. He resides in Pittsburgh, Pennsylvania.
Contact Information
Fred Rock
Managing Director

United States

Office: 412-281-1014
Cell: 412-848-4777
Fax: 202-785-9413
fred.rock@focusbankers.com
Office of Supervisory Jurisdiction: Washington, DC