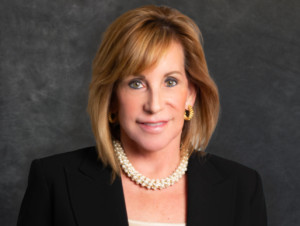 Wanda J. Silva
Managing Director
wanda.silva@focusbankers.com
Highlights
Vice President, Medaphis Physician Services Corporation
Industry Expertise
Professional Employer Organizations (PEO)
Industry Expertise
Payroll
Industry Expertise
Outsourced Business Services
Industry Expertise
Administrative Services Organizations (ASO)
Industry Expertise
Healthcare Services
Prior Deal Experience
Staff One
Alcott HR
NOVIDEA Healthcare
AlphaStaff
Avitus Group
Professional Management Services
Veritas Employer Services
Landrum Human Resources
The Employee Management Team
Industry groups
Wanda Silva is the nation's M&A expert and thought leader in the consolidation of the Professional Employer Organization (PEO) space. She has over 26 years of M&A experience, with more than 100 completed transactions with an aggregate sale price of over $1 billion. Her expertise includes acquisition profitability, valuation, deal terms, exit strategy and succession planning. Ms. Silva drives accretive and successful M&A growth that aligns with a company's strategic objectives by applying her agility, professional expertise and risk management prudence to make deals successful. A frequent industry speaker and author, Ms. Silva is known for her integrity, tenacity, exceptional industry knowledge, superior transaction and negotiation skills coupled with a wise and intuitive intellect.
Prior to joining FOCUS, Ms. Silva was founder and president of Silva Capital Solutions, Inc., a Marietta, Georgia-based boutique advisory firm. Founded in 1998, Silva Capital Solutions is a national leader in providing merger, acquisition and financial advisory services to middle market companies including PEOs, Outsourced Business Service (OBS) and HR Outsourcing (HRO) companies.
Prior to founding Silva Capital Solutions, Ms. Silva was Vice president of People Strategy for a public healthcare services company, where she led due diligence, transition, assimilation, and implementation of people practices for over 30 acquisitions.
Ms. Silva holds a Bachelor of Arts degree in Business and Communications from the University of North Carolina, a Master of Science degree in Industrial and Labor Relations from the University of Wisconsin, and a Certificate in Finance and Accounting from Georgia Institute of Technology. A member of several boards, she also has a Certificate in Preparing to be a Corporate Director from the Harvard Business School Executive Education Program. She is a member of the board of directors and advocate for OnBoard, Inc., and is a current member of the Atlanta Chapter of the Private Directors Association and the Atlanta Association of Corporate Growth.
Contact Information
Wanda J. Silva
Managing Director
Office:

678-503-2441
Cell:

404-735-0960
Office of Supervisory Jurisdiction: Washington, DC Metro