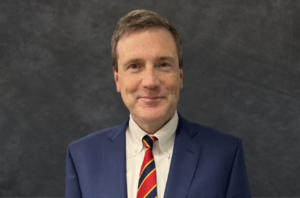 Tom McNulty
Managing Director
[email protected]
Highlights
Brown Brothers Harriman & Co.
Highlights
Chiron Financial
Highlights
Duke Energy
Highlights
Navigant Consulting
Highlights
Opportune LLP
Highlights
Plains All American LP
Industry Expertise
Energy Technology and Intellectual Property
Industry Expertise
Energy Trading & Marketing, Risk Management, and Settlements
Industry Expertise
Distributed Energy Resources, Smart Grids, and Generation
Industry Expertise
Oil and Gas-Upstream and Midstream
Industry Expertise
Private Capital—Energy, Commodities, & ESG
Industry Expertise
Renewable Energy Projects
Industry groups
Tom McNulty, a FOCUS Managing Director, has 26 years of experience working across the entire energy value chain.  He draws on a rare combination of industry, Wall Street, consulting, and government experience to provide his clients with transaction, commercial analytics, market strategy, litigation, and valuation opinion services.  Mr. McNulty is a nationally recognized energy industry expert and has appeared on CNBC, Fox Business, NTD, and Bloomberg TV.  As an advisor and in his corporate career, Mr. McNulty has delivered more than $56 billion in energy-related transaction, valuation, restructuring, and litigation projects.  He has also advised on or executed $14 billion in M&A and principal investment deals and executed or valued more than $15 billion in derivative instruments.  He sits on the advisory board of the Center for ESG and Sustainability.
After earning a BA degree at Yale, Mr. McNulty went to work on Wall Street with Brown Brothers Harriman and Co. ("BBH"), where he was a federal funds and eurodollar trader and also worked in the bank's international treasury department. He then joined the U.S. Foreign Service, where he worked on energy security and trade issues.  He left to pursue his MBA at Northwestern University, where he studied analytical finance and accounting.
Following business school, Mr. McNulty moved to Houston and worked with three Fortune 100 energy companies: Enron International, Duke Energy, and Plains All American.  At all three companies he worked on the M&A teams and in corporate treasury, which involved transaction due diligence, strategic planning, corporate finance, risk management, and market analysis responsibilities.
Mr. McNulty's career has included substantial cross-border work in Asia, Europe, and in Latin America.  His corporate experience enhances his ability to advise clients with complex transaction, litigation, valuation, and business strategy challenges.  More specifically, he is an expert in corporate finance, deal execution, post-merger integration, and value harvesting.
Contact Information
Tom McNulty
Managing Director
Office of Supervisory Jurisdiction: Atlanta, Georgia