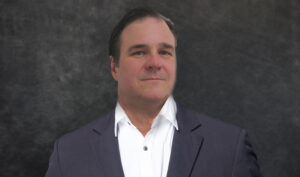 Timothy Tankosic
Senior Advisor
ttankosic@aquapartners.net
Highlights
Managing Director, Aqua Partners LLC
Highlights
Founder & CEO, Drug & Market Development, Inc.
Highlights
Director, Oncology Consulting, New Medicine, Inc.
Highlights
Management positions in Cytox Ltd, other start-ups
Highlights
Advisor/ Editor: Science Translational Medicine (AAAS), Future Oncology, J Commercial Biotechnology, Decision Resources
Highlights
More than 100 articles and business reports in Life Sciences
Industry Expertise
Life Sciences technologies, therapeutics, diagnostics and business
Industry Expertise
Broad experience in major therapeutic and technology categories
Industry Expertise
Particular expertise in neuroscience and oncology
Industry Expertise
Opportunity assessment, strategic planning, due diligence, market research, licensing and acquisitions, business development, start-up strategies
Tim Tankosic, MD, is Managing Director of Aqua Partners LLC, a Life Sciences management consulting firm with expertise in corporate development, licensing, strategic partnerships, clinical development and market research, among other areas. Dr. Tankosic has over 25 years of experience as a consultant, advisor and director/manager for pharmaceutical, biotechnology, diagnostics and device industries. He has broad experience in major therapeutic areas and technologies and particular expertise in neuroscience and oncology. Dr. Tankosic founded and was CEO of Drug & Market Development, Inc., a publishing, consulting and conference company (acquired by IBC USA, now Informa). He has published extensively about health care technologies, products and markets. Dr. Tankosic received his AB from Harvard University and MD from University of Pittsburgh School of Medicine. He has conducted research at Cold Spring Harbor Laboratory for Quantitative Biology and Cornell University Medical College.
Contact Information
Timothy Tankosic
Senior Advisor
578 Washington Blvd, #643
Marina del Rey
,
CA
90292
United States
Office of Supervisory Jurisdiction: Los Angeles, California Metro