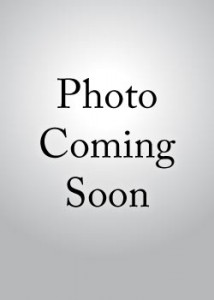 Stephen D. Harlan
Senior Advisor
sharlan103@msn.com
Highlights
Chairman, H.G. Smithy
Highlights
Vice Chairman, KPMG Peat Marwick
Industry Expertise
Real Estate
Stephen D. Harlan is a partner in Harlan Enterprises. LLC, a specialized real estate investment firm. Prior to joining Harlan Enterprises in 2001, Stephen was chairman of the real estate firm H.G. Smithy, and prior to this position, he was Vice Chairman of KPMG Peat Marwick, responsible for its international business. Stephen served on KPMG's International Council, Board of Directors and Management Committee. He also served as Chairman of KPMG's International Strategic Planning Committee. Before assuming his Vice Chairman responsibilities in 1987, he served for twelve years as the Managing Partner of KPMG's Washington, D.C., operating office.
After graduating in 1959 from the University of Missouri, Mr. Harlan joined Peat Marwick's St. Louis office. In 1970, he transferred to Peat Marwick's Executive Office in New York to become partner in charge of computer auditing for the Firm. He became partner in charge of auditing and long-range planning and research activities in 1973.
Mr. Harlan serves on the "for profit" boards of ING Direct Bank, Sunrise Senior Living and Harris Interactive, and on the "not-for-profit" boards of Heroes Inc., MedStar Health, Loughran Foundation, Washington Police Foundation and the Greater Washington Board of Trade. He is past chairman of the Council for Court Excellence, founding Chairman of Leadership Washington, past president of the Greater Washington Board of Trade, the National Capital Area Health Care Coalition, the Community Foundation of Greater Washington, and the Cultural Alliance of Greater Washington. He is a member of the American Institute of Certified Public Accountants.
In 1995, President Clinton appointed Mr. Harlan to the District of Columbia Financial Responsibilities and Management Assistance Authority (D.C. Control Board). He served as Vice Chairman of the Board until his term expired in 1998.
Mr. Harlan was named a 1985 Washingtonian of the Year and, in 1988, the Greater Washington Board of Trade named him "Man of the Years". In 1997, he was named to the Washington Business Hall of Fame and in 2002; he received the prestigious Globe and Anchor award for civic contribution from the United States Marine Corps Foundation.
Contact Information
Stephen D. Harlan
Senior Advisor
7960 Old Georgetown Road
Suite 9a
Bethesda
,
MD
20814
United States
Office:

301-652-8663
Phone:

772-286-0666 (Florida)
Phone:

301-469-4778 (Maryland)
Phone:

434-325-9299 (VIrginia)
Office of Supervisory Jurisdiction: Washington, DC Metro