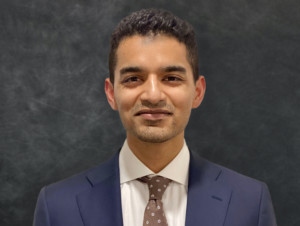 Shan Desai
Analyst
shan.desai@focusbankers.com
Highlights
Reported directly to Applecart's Co-CEO as the sole finance employee.
Industry Expertise
Financial modeling and reporting for software
Industry groups
Industry groups
Shan Desai, an analyst at FOCUS, joined the firm in 2021 and is a member of the Software & IT and Government, Aerospace & Defense teams. He is responsible for execution on sell-side transactions, financial modeling and analysis, and supporting business development.
Shan previously worked at Applecart, an advertising technology company, where he served as the sole finance employee. In that role he was responsible for a wide variety of tasks, including investor reporting, financial due diligence, budgeting, and operations. During his tenure, he was heavily involved in the company's first large-scale capital raise.
Shan started his career after graduating from New York University's Stern School of Business with a Bachelor of Science degree, double-majoring in Finance and Data Science.
Contact Information
Shan Desai
Analyst
145 Mulberry Street, Apt. PHE
New York
,
NY
10013
United States
Office of Supervisory Jurisdiction: Washington, DC Metro