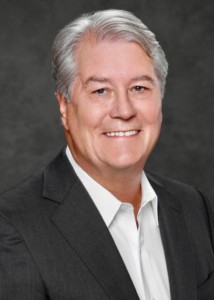 Rob Baird
Managing Director, Referral Programs
[email protected]
Highlights
Key Management Positions with Top Tier Regional Financial Services Firms
Highlights
Recognized Leader in Building Investment Banking Platforms
Highlights
Broad-based Experience in Banking in a Wide Range of Transaction Types
Industry Expertise
Business Services
Industry Expertise
Distribution & Supply Chain
Industry Expertise
Government
Industry Expertise
Industrials & Energy
Industry Expertise
Real Estate
Robert A. (Rob) Baird, a FOCUS Managing Director, has over 40 years of experience serving as a banker and in a management role with two of the industry's leading regional financial services firms. Before joining FOCUS, Mr. Baird held several key positions at Morgan Keegan & Co., including managing director, senior managing director, executive committee member, and president of the firm's investment banking and fixed income capital markets division. In 2012, Raymond James acquired Morgan Keegan, at which time Mr. Baird was named executive vice president and head of the combined firm's debt investment banking group, which included over 200 banking professionals in 28 cities across the country.
Mr. Baird's success as a banker and as a manager is driven by his focus on each client and on executing transactions that best achieve their goals and objectives. Throughout his career he has been the lead banker on a wide range of transactions in various industries, for corporations, family-owned businesses, governmental entities, real estate developers, and not-for-profit organizations. Mr. Baird is also well-recognized as a builder of innovative, client-focused investment banking platforms. Under his leadership, both Morgan Keegan and Raymond James consistently achieved national top 10 league table rankings or in certain segments of the banking industry.
During his career, Mr. Baird has been active in various securities industry groups and has held leadership roles with several non-profit organizations in his community. He holds multiple securities licenses, including Series 24 and 53 principal licenses and the SIE, Series 7, Series 50, and Series 63.
Contact Information
Rob Baird
Managing Director, Referral Programs
Office of Supervisory Jurisdiction: Atlanta, Georgia