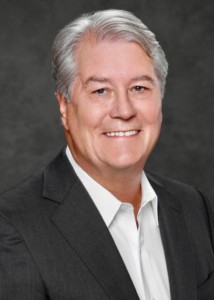 Rob Baird
Managing Director
rob.baird@focusbankers.com
Highlights
Over 40 years of regional broker-dealer experience
Highlights
EVP-Head of Debt Investment Banking
Highlights
Executive Managing Director & President of Investment Banking Division
Highlights
Senior Managing Director
Highlights
Managing Director
Industry Expertise
Alternative Energy
Industry Expertise
Aviation
Industry Expertise
Education
Industry Expertise
Healthcare
Industry Expertise
Real Estate
Robert A. (Rob) Baird, a FOCUS Managing Director, has over 40 years of investment banking experience, serving as a banker and senior executive with two leading regional investment banking firms. From 1979 to 2012, Mr. Baird held several key positions at Morgan Keegan, including banker, managing director, senior managing director, executive committee member and president of the firm's investment banking and fixed income capital markets divisions. In 2012, Raymond James acquired Morgan Keegan, at which time Mr. Baird was named executive vice president and head of the firm's debt investment banking group, which included over 200 bankers in 28 cities.
Mr. Baird has been the lead banker on a wide range of transactions for corporate, real estate, health care (including not-for-profit hospitals), airports, sports facilities, alternative energy, infrastructure, housing and higher education clients. Under his leadership, both Morgan Keegan and Raymond James achieved Top10 industry league table status for several consecutive years. He is well-recognized as a builder of innovative, client-focused investment banking platforms.
During his career, Mr. Baird has served on several key committees for securities industry groups, including legislative and regulatory. He has also been active in his community, having served as past chairman of the Memphis Area Transit Authority, past vice chairman of the Memphis Park Commission, and past board member of several not-for-profit organizations serving the Memphis area.
Mr. Baird holds multiple securities licenses including Series 24 and 53 principal licenses and the SIE, Series 7, Series 50 and Series 63 industry licenses.
Contact Information
Rob Baird
Managing Director
Office of Supervisory Jurisdiction: Atlanta, Georgia