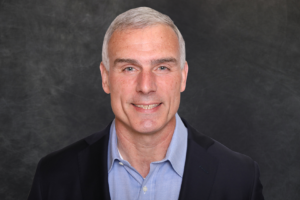 Richard Pierce
Managing Director, Telecom Team Leader
[email protected]
Highlights
Director in the Communications and Media Group of Stifel Nicolaus
Highlights
Member of the Telecommunications Group at Legg Mason
Highlights
Officer in the U.S. Army Military Intelligence Corps
Industry Expertise
Construction
Industry Expertise
Network Engineering
Industry Expertise
Network Related Hardware and Software
Industry Expertise
Wireless and Wireline Telecommunications
Industry groups
Rich Pierce, FOCUS Managing Director, has more than 20 years of investment banking experience advising middle market clients on a variety of mergers and acquisitions and capital raising transactions. During that time, Mr. Pierce's primary emphasis has been on serving clients in the telecommunications industry including providers of network related hardware and software products, wireless and wireline telecommunications service providers and network engineering and construction companies.
Prior to joining FOCUS, Mr. Pierce was a Director in the Communications and Media group of Stifel Nicolaus, a nationally recognized middle market investment bank. In this capacity he led Stifel Nicolaus' entry into the networking technology space while also working with clients in a variety of other telecommunications-related areas. Mr. Pierce was also a member of the Telecommunications group at Legg Mason. While at Legg Mason he gained significant experience working with telecommunications service providers, particularly those serving secondary and rural markets. Mr. Pierce has been a speaker for a variety of industry associations including the Rural Cellular Association (RCA), the National Telecommunications Cooperative Association (NTCA) and the Fiber to the Home (FTTH) Council, and he has also been recognized as a testifying expert in the wireless industry. Before becoming an investment banker, Mr. Pierce had a successful seven year career as an officer in the U.S. Army Military Intelligence Corps. In addition to working in a number of tactical level assignments in the U.S. and Europe, he is a graduate of the Army's Airborne and RANGER training programs.
Mr. Pierce graduated from Brown University with a B.S. in Electrical Engineering and received his M.B.A. in Finance from the University of Pennsylvania's Wharton School, where he graduated with distinction.
Contact Information
Richard Pierce
Managing Director, Telecom Team Leader
8065 Leesburg Pike
Suite 750
Vienna
,
VA
22182
United States
Phone:

202-470-1983
Mobile:

410-961-6306
Fax:

202-785-9413
Office of Supervisory Jurisdiction: Washington, DC Metro