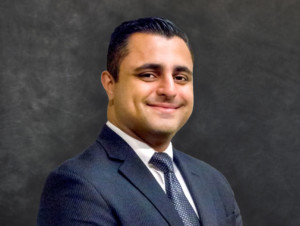 Reza Eskandari
Senior Associate
reza.eskandari@focusbankers.com
Highlights
Finance Rotational Leadership Program
Highlights
Strategic Analytics Business Analyst, Aaron's
Highlights
Business Development Analyst, Aaron's
Highlights
Financial Analyst, Aaron's
Highlights
MBA Candidate, Emory University
Industry Expertise
Consumer Goods
Industry Expertise
FinTech
Industry Expertise
Franchises
Industry Expertise
Retail
Industry Expertise
Restaurant
Industry Expertise
Automotive
Prior Deal Experience
Consumer Goods
FinTech
Franchises
Retail
Automotive
Industry groups
Industry groups
Reza Eskandari, a FOCUS Senior Associate, has over 10 years of experience in finance, strategy, audit, corporate initiatives, and strategic analytics.  He is a member of the Software and Information Technology and Government, Aerospace, and Defense industry groups.
As a Corporate Initiatives Business Analyst, Mr. Eskandari led process improvement and strategic analytical projects as an internal consultant by building dashboards, conducting financial analyses and research on multiple strategic projects and initiatives for senior leadership and multiple departments. One of these projects was comparing synergies and performance across M&A cohorts and competitors in order to make smarter M&A decisions.
Mr. Eskandari was responsible for projects that drove significant cost savings and improvement to EBITDA margins and was one of only two high performing participants to spearhead a Finance Rotational Leadership Program working on projects with accounting, treasury management, financial reporting, and procurement at Aaron's, Inc, an American lease-to-own retailer.
Previously, Mr. Eskandari served as a financial analyst and conducted business valuations for potential M&A prospects for both corporate and company franchisees. He analyzed financial statements, key ratios, profitability, inventory levels and forecasted revenues.
Formerly, as a business development analyst in strategy, Mr. Eskandari simultaneously managed 12 M&A processes from start to finish (including 7 add-on acquisitions). He conducted due diligence, prepared asset schedule models, project managed the deal and presented final numbers and contracts to sellers and the CFO. Mr. Eskandari was responsible for leading teams of auditors through the M&A process, including the successful $20M divestment of Rimco, a non-core Automotive business.
Mr. Eskandari earned a Bachelor of Science degree in Economics from Georgia State University and is currently completing his M.B.A. from Emory University's Goizueta Business School.
Contact Information
Reza Eskandari
Senior Associate
Office of Supervisory Jurisdiction: Washington, DC Metro