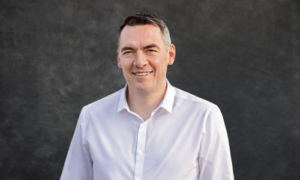 Ray Wheatley
Managing Director
[email protected]
Ray is a senior property and finance professional with strong relationship, investment and credit skills.
Ray has proven experience in the asset management of extensive loan and property portfolios with a focus on restructuring negotiations with borrowers.
Ray is an expert in financial structuring for refinancing and development transactions, in addition to the provision of detailed financial modelling and analysis of investment opportunities. Ray has an established track record of successfully managing the execution of high value transactions to the satisfaction of all stakeholders.
Ray oversees a number of property funds within Focus Capital Partners that deliver investment opportunities for investors across a number of sectors primarily residential housing in both the Social and Private Housing areas. Ray has delivered numerous successful housing schemes across Ireland and is currently working on a portfolio of 1,000+ units to be constructed in the short to medium term.
Contact Information
Ray Wheatley
Managing Director
Office of Supervisory Jurisdiction: Washington, DC Metro