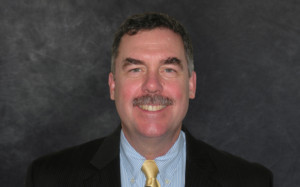 Paul A. Miller
Senior Advisor
pmiller@techexeccorp.com
Highlights
President of TechExec, Inc.
Highlights
Interim CEO at Alpha Media Group
Highlights
Executive Chairman of Freedom Group
Highlights
Cerberus Capital Management
Highlights
COO Velocita Wireless
Highlights
COO Skyline, Inc.
Highlights
Lockheed Martin
Industry Expertise
Aerospace
Industry Expertise
Telecommunications
Industry Expertise
Media
Industry Expertise
Consumer Products
Paul Miller, FOCUS Senior Advisor, is the President of TechExec, Inc., a management consulting firm based in Northern Virginia that provides strategic & business planning services, mergers & acquisition support, business development, as well as interim leadership. Mr. Miller has extensive executive experience in a wide range of industries, including aerospace, telecom, high-tech, media and consumer products.
Previously, Mr. Miller was the interim-CEO at Alpha Media Group and the Executive Chairman of Freedom Group, which includes Remington, Marlin, Bushmaster, DPMS, Dakota and others. Here he led the roll-up of the largest commercial firearms and ammunition company in the world. He was responsible for leading the series of acquisitions that built the group and initiating the operational initiatives that capitalized on the potential synergies.
Prior to the Freedom Group, Mr. Miller worked with Cerberus Capital Management, primarily in telecom and other high-tech businesses, including serving as the COO of Velocita Wireless, which was previously a unit of Cingular Wireless providing wireless data services nationwide. Prior to working with Cerberus Capital, Paul was the COO of SkyOnline, Inc., a telecom provider in Latin America.
Mr. Miller spent almost 20 years with Lockheed Martin and its predecessor companies. Starting in design and system engineering of satellite systems, he has extensive experience in business development and program management, having been responsible for nearly $1B of business with the US government and then leading the corporation's joint venture, with Intersputnik.
Mr. Miller received a B.S. in Electrical Engineering from the Pennsylvania State University and is currently a member of the board of directors of the Congressional Sportsmen's Foundation.
Contact Information
Paul A. Miller
Senior Advisor
Phone:

703-467-9648
Mobile:

703-801-9810
Office of Supervisory Jurisdiction: Washington, DC Metro