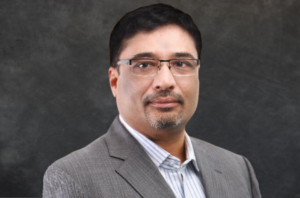 Nimesh Shah
Managing Director
[email protected]
Industry groups
Industry groups
Industry groups
Industry groups
Nimesh, a FOCUS Managing Director, has more than 30 years of experience in Investment Banking (PE, M&A and Structured Finance) and Corporate Advisory (Financial & Management Consulting and Structuring).
He has successfully executed transactions aggregating more than US$ 1.1 billion in value including closing transactions with some of the best rated PE investors (including Warburg Pincus, KKR, Franklin Templeton, Citi Venture Capital, ChrysCapital).
He has worked across various sectors including Food, Consumer, Education, Infra and Water Treatment, Auto Ancillary, Chemicals, Engineering, Retail and Media. Nimesh is also a Managing Director at Percipient Capital Advisors LLP. He is based in Mumbai, India.
Nimesh was earlier the Managing Director and Co-Founder of the Investment Banking Group at Nine Rivers Capital, an investment and advisory Firm. Prior to that he was Director at Equirus Capital, a full-service investment bank and Director at Cipher Capital Advisors, a boutique investment bank focused on PE and M&A.
Nimesh is a Chartered Accountant (1986) and a Chartered Financial Analyst (ICFAI) (1994).
Contact Information
Nimesh Shah
Managing Director