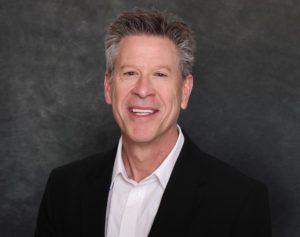 Michael J. McGregor
Managing Director
[email protected]
Highlights
Managing Director at Robertson & Foley Investment Bank
Highlights
Founder of 3 start-up businesses
Highlights
Corporate and field experience at Bridgestone/Firestone
Industry Expertise
Business Services
Industry Expertise
Distressed Situations
Industry Expertise
Manufacturing, Distribution & Retail
Industry Expertise
Mechanical & Special Trades
Industry Expertise
Medicaid-Reliant Services
Industry Expertise
Non-Profit M&A
Industry Expertise
Security Systems Integration
Industry groups
Industry groups
Michael McGregor, a FOCUS Managing Director, has over 15 years of experience advising on business transfers, capital raises, and management buyouts for middle market businesses.
Prior to Joining FOCUS, Mr. McGregor was a Managing Director at Robertson & Foley, a regional Investment Bank based in Charlotte, NC. He led the firm's entry into human services – a category that comprises Medicaid-reliant services such as foster care, mental health and MR/DD services for society's most vulnerable populations. At Robertson & Foley, he successfully led recapitalizations of family-owned businesses to private equity ownership; steered several cycle-sensitive businesses through the 363 bankruptcy process; executed multiple buy side acquisition search engagements; and assisted a diverse number of sellers of privately held businesses.
Mr. McGregor started his career in finance as a registered representative at Paine, Webber Jackson & Curtis and then took a 20-year detour into the automotive aftermarket. He joined the Firestone Tire & Rubber Company (later acquired by Bridgestone Tire) where he worked in a variety of positions including financial analysis, automotive product marketing, retail store management, regional marketing management for 350 western region stores, market research, database marketing management and strategic project management. Mr. McGregor ran tire store groups in Los Angeles and in Northern California for Bridgestone. Both were turnaround situations and Mr. McGregor broke them even within short order. He specialized in finding ways to improve gross profit margins while growing car count, unit sales and service sales.
Mr. McGregor has been a founder or co-founder of 3 automotive-related businesses: a direct advertising & marketing firm in Northern California that specializes in promoting auto service; a retail chain of automotive accessories in Southern California and an innovative auto service start-up. As the self-billed "father of managed car care" he founded and launched AutoPact Car Service, the nation's first "HMO for Car Care". He sold the operations to AAA Carolinas in 2001.
Mr. McGregor earned his Bachelor of Science degree in Business Administration /Finance from California State University at Long Beach. He received his M.B.A. from The University of Pennsylvania's Wharton School of Business.
Contact Information
Michael J. McGregor
Managing Director
14825 Ballantyne Village Way
Suite 240-13
Charlotte
,
NC
28277
United States
Office:

704 369-5900
Mobile:

704 621-7200
Office of Supervisory Jurisdiction: Atlanta, Georgia