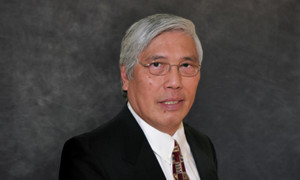 Marco Chan
Senior Advisor
[email protected]
Highlights
Managing Principal & CEO, V2 Leadership Group Inc.
Highlights
Managing Director, Global Supply Chain Logistics, FedEx
Highlights
Managing Director & General Manager, China, FedEx
Highlights
Managing Director, Business Logistics Services, Asia Pacific, FedEx
Highlights
Managing Director, US Ground Operations, FedEx
Industry Expertise
Advanced Manufacturing & Automation
Industry groups
Industry groups
Marco Chan, a FOCUS Senior Advisor, has extensive experience in applying automation and technology to advance logistics and supply chain management, in US, China and Asia Pacific. He believes the global digital technology and additive manufacturing trend are revolutionizing the way supply chain and logistics industry.
Prior to joining FOCUS, he was the CEO of V2 Leadership Group and Amasia3 Corporation for more than 10 years. In those capacities, he provides guidance and support to companies on the path to expand their business on both sides of the Pacific.
Earlier in his career, he held numerous executive roles with FedEx Express in the United States, China and other parts of Asia. During his 20 years at FedEx, he led several initiatives central to the growth of the FedEx Global supply chain logistics platform. He was tasked to set up the Business Logistics Services in Singapore, Malaysia, UAE, Taiwan, Hong Kong, Japan and Australia, including the opening of the first Parts Bank in Singapore. He also served as the first General Manager of FedEx China, where he established ground and air operations in 13 cities.
Mr. Chan is a seasoned and innovative leader with broad-based experienced in Global Supply Chain and Logistics operation and in helping US companies expand into China and other parts of Asia. In leading supply chain efforts, he has consistently sought out opportunities for process improvement by leveraging advanced information technology and automation systems. He maintains a strong contact network both in China and in the North American logistics sector.
Mr. Chan earned his BBA degree from University of Hawaii, Honolulu, Hawaii and his MBA from Rivier College, Nashua, New Hampshire.
Contact Information
Marco Chan
Senior Advisor
Office of Supervisory Jurisdiction: Atlanta, Georgia